Music Program TOKYO

[CANCELED] Platinum Series Vol.5 Hansjörg SCHELLENBERGER (Ob) & Margit-Anna SÜß (Hp)
Travelog through Europe with its best music played by oboe and harp
Have a gorgeous time with celebrated artists surrounded by "amazing acoustics" at the Recital Hall.

The performance has been canceled due to travel restrictions against COVID-19, which we cannot predict when to be loosened.
Please go through the below steps for ticket refunds.
| | |
| --- | --- |
| Date | Sun, Mar 6, 2022 15:00 (Open 14:20) |
| Venue | Tokyo Bunka Kaikan Recital Hall |
| Genre | TBK productions Concert |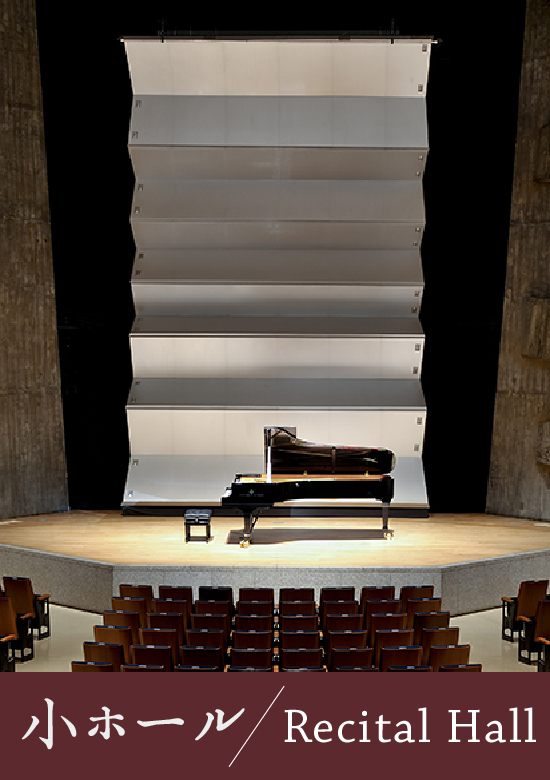 Flyer (PDF)
Ticket Refund Procedure

Regarding your purchased tickets, a refund is available.







The procedure of ticket refunds depends on




⁃ where you bought the tickets




⁃ how you received the tickets




⁃ whether you have received the tickets.




Please follow the below steps corresponding to your case.




You can also donate your tickets (See the below step 2.).







1. Those who purchased tickets at the Tokyo Bunka Kaikan Box Office (by telephone, in person, online)




1-1. Those who received the tickets at the Tokyo Bunka Kaikan Box Office on-site or by post (excluding those who received the tickets by post through booking online with credit card payment)







Period for accepting refund requests:




Until Sunday, March 6, 2022




(The request submission must arrive by the deadline.)







How to request a refund (in person and by post)




1-1-1. In person




Please bring your tickets to the Tokyo Bunka Kaikan Box Office. We will ask you to provide your bank account information for refunding through a wire transfer.




1-1-2. By post




Please send your tickets and a sheet of paper filled out with the following information to the Tokyo Bunka Kaikan Box Office.







Required information:




Your name (Japanese phonetics included)




Your telephone number




The total number of your purchased tickets




Your bank account information (Please leave a note if you do not have your bank account in Japan.)—bank name, branch name, account holder (Japanese phonetics included), account type (checking or savings), account number







Postal Address:




Attn: Ticket Refund Team




Tokyo Bunka Kaikan Box Office




5-45 Ueno Koen, Taito-ku, Tokyo 110-8716




* Please note that your tickets will not be reimbursed in case the mail is not delivered to the Box Office by misdelivery and so on.







Costs you get refunded




⁃ Ticket Cost




⁃ Service fees




* All expenses presented by the box office on purchasing tickets.




* If you have purchased with tickets for other events, only the system service charge and ticket issuing fee will be refunded.




⁃ Postage fee for sending back tickets (up to 244yen)




* Please note that your tickets will not be reimbursed in case the mail is not delivered to the Box Office by misdelivery and so on.







Refund Period




You will receive a refund in about three months at the latest after the box office receives your tickets.







1-2. Those who collected the tickets issued at 7-Eleven stores







Period for accepting refund requests:




Tuesday, February 1, 10:00–Sunday, March 6, 23:59, 2022 (JST/UTC+9)







How to get a refund:




You will get reimbursed for the below cost at specific 7-Eleven stores. Please bring your tickets to the 7-Eleven store where you had the tickets issued during the designated period.




The store name where your tickets were issued is written on the bottom left of your ticket.







Costs you get refunded




⁃ Ticket Cost




⁃ Service fees




* All expenses presented by the box office on purchasing tickets.







If you are not able to get a refund at the store where your tickets were issued, please follow the above step 1-1: "Those who received the tickets at the Tokyo Bunka Kaikan Box Office on-site or by post" to request a refund.







1-3. Those who meet either of cases below:




⁃ You have not had the tickets issued at 7-Eleven stores yet




⁃ You purchased the tickets through online service in English




⁃ You received the tickets by post through booking online with credit card payment







There is no need for action taken from your end.




You will get a refund through credit card companies. Please check your credit card billing statement issued by your credit card company for the details.







Costs you get refunded




⁃ Ticket Cost




⁃ Service fees




* All expenses presented by the box office on purchasing tickets.







2. Those who wish to convert the ticket purchase into donation







If you would like to donate the cost of the ticket instead of requesting a refund, please fill out the below form and send it along with the original ticket of the corresponding performance to the following address.







Period for accepting donations:




Until Sunday, March 6, 2022




(The donation form must arrive by the deadline.)







Attn: Ticket Donation Team




Tokyo Bunka Kaikan Box Office




5-45 Ueno Koen, Taito-ku, Tokyo 110-8716







View the webpage Support Us (only in Japanese)




Ticket Donation Request Form (PDF/Word *The form is only in Japanese.)




Form Sample (PDF *only in Japanese)




Artists

Oboe & English Horn: Hansjörg SCHELLENBERGER




Harp: Margit-Anna SÜß







◇View artists profiles (only in Japanese)




Program

C.P.E.BACH: Sonata in g minor, Wq.135 for Oboe and Harp




C.P.E.BACH: Sonata in G major, Wq.139 for Harp Solo




J.S.BACH: Partita in g minor, BWV1013 for Oboe Solo




J.S.BACH: Sonata in E-flat major, BWV1031 for Oboe and Harp




BRITTEN: 6 Metamorphoses after Ovid, Op.49 for Oboe Solo




SAINT-SAËNS: Sonata in D major, Op.166 for Oboe and Harp




FAURÉ: Impromptu No.6 in D-flat major, Op.86 for Harp Solo




PASCULLI: Omaggio a Bellini for English Horn and Harp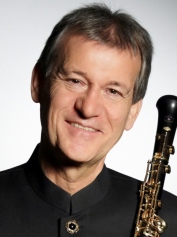 Hansjörg SCHELLENBERGER, Oboe & English Horn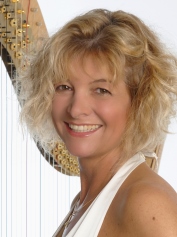 Margit-Anna SÜß, Harp
Tickets
Prices (tax included)

S5,500yen A4,400yen B2,750yen Under-26s 1,100yen (The price applies to all seat categories. Valid ID required.) *B Sold Out




* Seat B and Under-26s are only available at the Tokyo Bunka Kaikan Box Office.




* The ticket sales for Series Packages for 5 complete performances, which were initially announced, have been suspended. Only single performance tickets are available.








* The tickets are on sale by following the guidelines and other regulations set by the Tokyo Metropolitan Government. Please note that the ticket sales are subject to suspension depending on the restriction of the seating capacity and the sales situation.




* The frontmost row is the row A.




* On the ticket sales starting date, the tickets will be on sale at full seating capacity.




Seating Chart




On Sale Date

Sat, Dec 4, 2021




BOX Office



Other Information
* The program is subject to change under certain circumstances.
* Pre-school children are not allowed to attend this performance.
* Child care service is available. (Reservation and fee required. A limited number of children is accepted.)
Event Child Care Service: Mother's 0120-788-222
Reservation must be made by 17:00 on Fri, Feb 25
| | |
| --- | --- |
| Related Performances | |
| Inquiries | Tokyo Bunka Kaikan, Production Section +81-3-3828-2111 |
| Organizers & Supporters | Organizers: Tokyo Metropolitan Government/Tokyo Metropolitan Foundation for History and Culture: Tokyo Bunka Kaikan, Arts Council Tokyo |
| Sponsors & Grantors | Supported by: Agency for Cultural Affairs, Government of Japan |