Venues
Music Gift Shop
Waltz
Music for your everyday life! The music-themed gift shop Waltz offers a variety of musical gifts, from products with musical designs to selections of music-inspired goods imported from around the world. Which includes gifts inspired by famous composers and their works and our original products exclusively made overseas! We are pleased to welcome you, hoping you find an item that makes your life tuneful.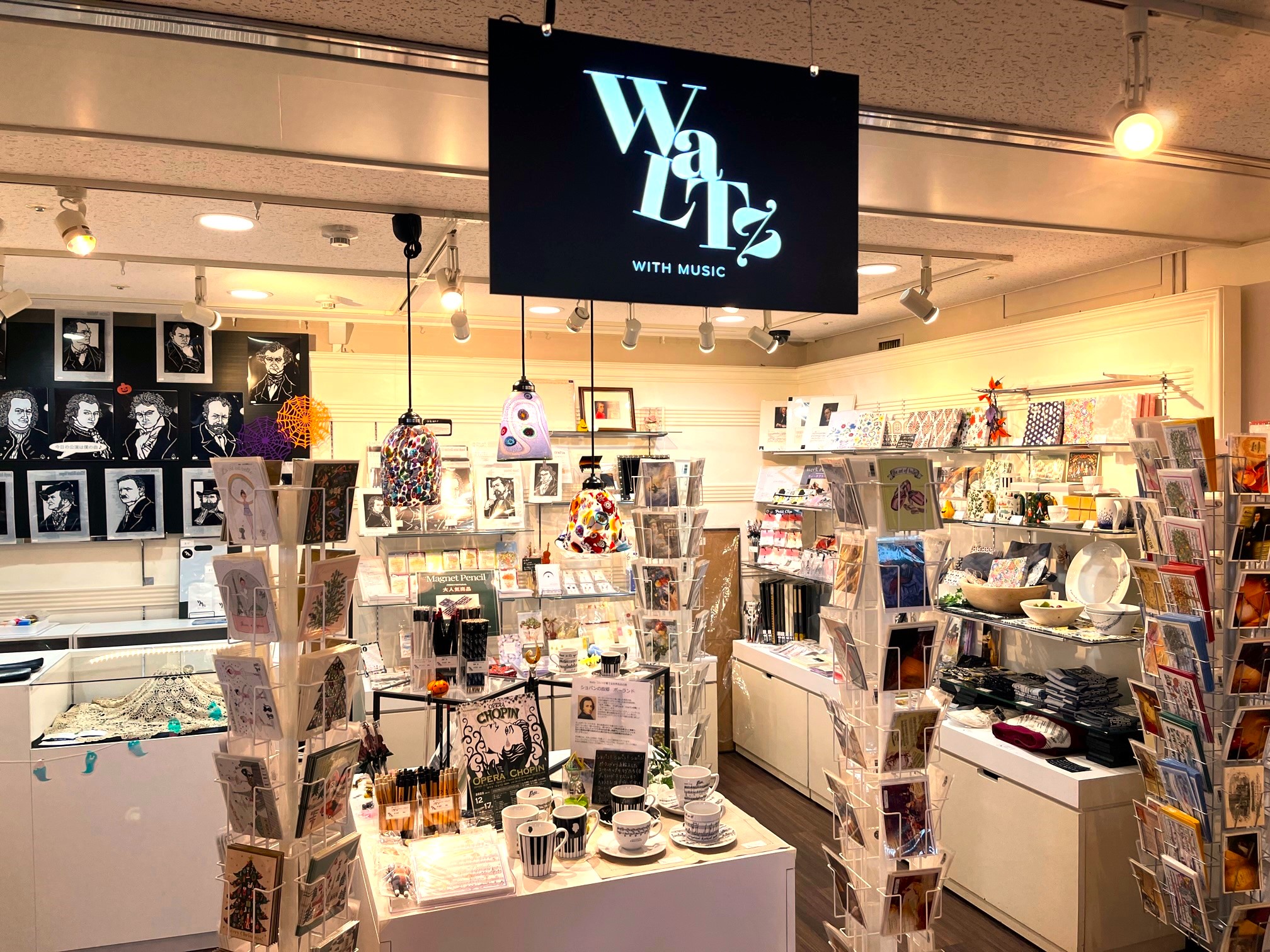 Opening Hours
11:00–19:00
* Opening hours are subject to change under certain circumstances. Please visit this link for the latest information.
Contact
TEL

03-5834-8807

E-mail

info(at)waltz-music.com
Please convert "(at)" to at sign.