Workshops
Tokyo Bunka Kaikan Music Workshop was created based on our wish for "as many people as possible to come enjoy the wonder of music without making large efforts!" Tokyo Bunka Kaikan Music Workshop is a program with an objective to foster thriving spirits through the development of both communication and self expression skills, via the raising of interest in music and the arts. As a public cultural institute, we wish to provide a comfortable space where people can come together to enjoy music. And lately, we are putting more of our energy into workshops for people who need support from society, by growing our activities into nursing homes and welfare facilities for persons with disabilities.
2022 season workshop lineup and detailed introduction of each program (PDF *only in Japanese)
Tokyo Bunka Kaikan Music Workshop
Various Online Programs Available on YouTube!
September 2022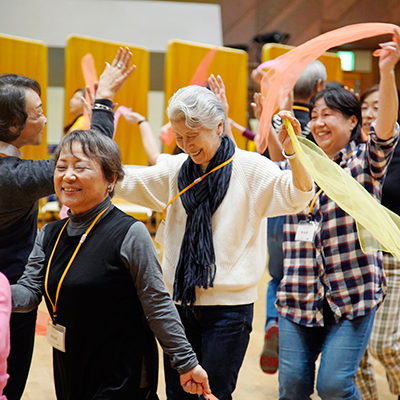 Shall we sing?
Beginners are welcome! With your flexible body and relaxing sound from your voice, find new parts of your personality by singing and dancing!
Age 50 and above (Free invitation for seniors aged 65 and above)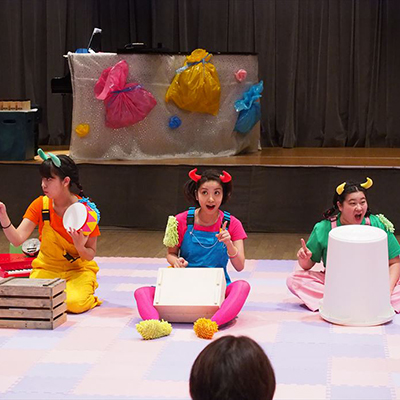 Migo's Magic
Let's recycle the thrown away items into a fancy music!
19–35 months, Age 3–8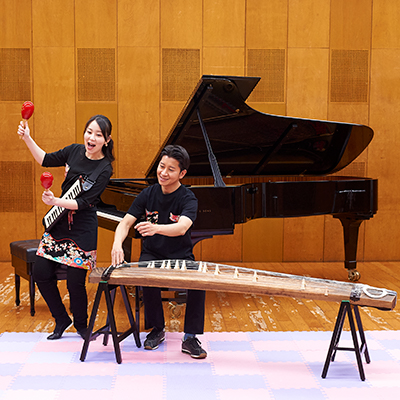 Kororin-Shan! Feel the Koto!
Let's enjoy music for Koto!
Elementary School Students–Adults
August 2022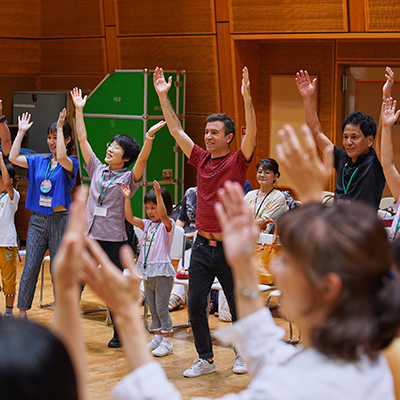 One Day Session
Let's create music with workshop leaders!
Elementary School Students-Adults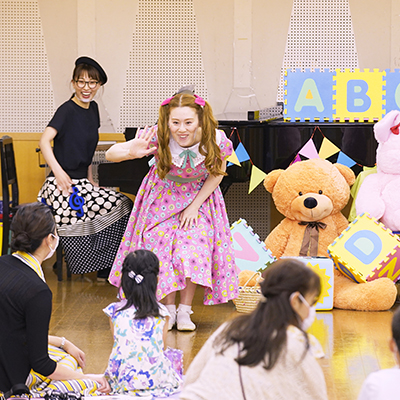 Happy and Friends
English is fun! Let's make friends all over the world by speaking and singing in English!
Age 3-4, Age 5-8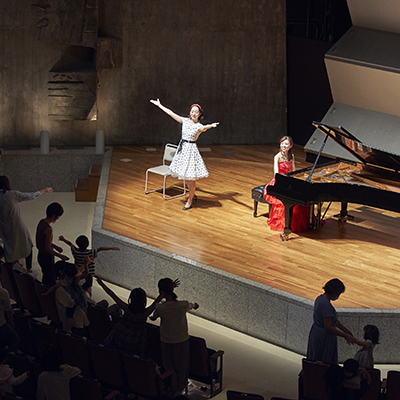 Workshop Concert—Saxophone Quartet
Interactive concert by seeing, listening, and experiencing
6 months-6 years (Pre-school children)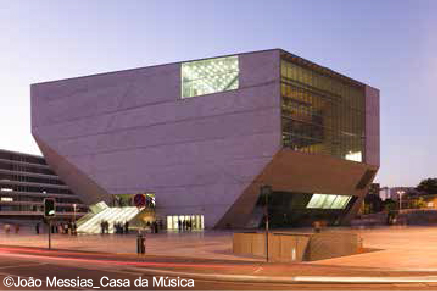 Tokyo Bunka Kaikan and Casa da Música (Portugal) are in collaboration since 2013, and we have been in cooperation to build a relationship that will further our programs, through offerings including the dispatch of workshop leaders and lecturers from Casa da Música to the Tokyo Bunka Kaikan, and the sending of our Workshop Leader Skills Training Program students to their site for training. Casa da Música, which means "House of Music," inaugurated in 2005 as the first institution in Portugal specialized in music aimed for enhancing the creativity of music, and commemorating the city of Porto's being designated as European Capital of Culture in 2001.
Casa da Música has hosted concerts and festivals that blend the diverse arts and cultures, and was the first in Portugal to work on fully-realized educational programs. Under their credo that "music is both art and what fosters the generous spirit in people," Casa da Música's mission is to have all types of people to experience music in all of its richness under their educational programs, and they run activities for the local communities and projects where citizens can actively participate.