Tokyo Music Competition
OSAKI Yuki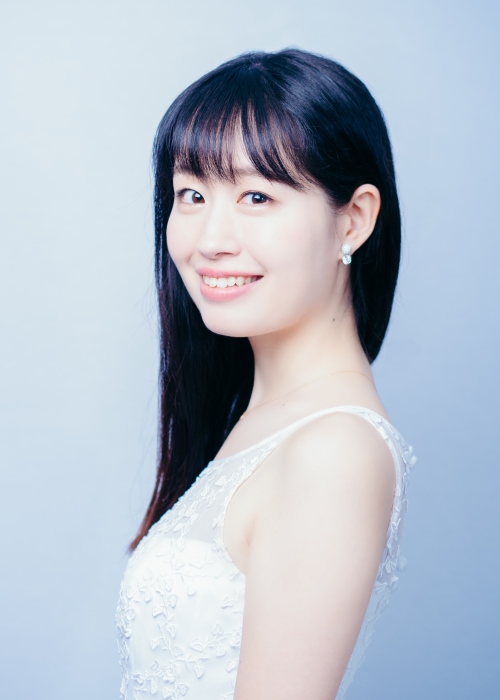 Piano
Born in: Hiroshima Prefecture, Japan
2nd place (Top prize) , Piano Section, The 18th Tokyo Music Competition 2020
Musical Study Experiences
March 2012 Graduated from Hiroshima University High School. Won Acacia Prize at the graduation.
March 2016 Graduated from the Department of Instrumental Music, the Faculty of Music at Tokyo University of the Arts, winning Acanthus Music Prize, Geidai Klavier Prize, and Doseikai Prize.
October 2016 Enrolled in the graduate course of Mozarteum University Salzburg at top of class.
November 2019 Graduated unanimously at top of class with the highest scores from the graduate course (piano soloist) of Mozarteum University Salzburg
2020 Studies at the postgraduate course of Mozarteum University Salzburg
Teachers
Previously, studied under SERIZAWA Keiji and KAKUNO Yu. Currently, studies under Jacques ROUVIER.
Musical Careers
2017
Winner as the highest rank with prize for the best interpretation of Portuguese works, the 5th International Chamber Music Competition "Cidade de Alcobaça" (Portugal)
Invited to the Alcobaça Music Festival and held a piano duo recital as a prize of the competition
2019
Golden Medal with High Distinction, the 4th Manhattan International Music Competition (U.S.) with a pianist Ivo POGORELICH as a chair jury
2nd Place, the 22nd International Music Competition "Pietro Argento" (Italy)
Semi-finalist, the 15th Hastings International Piano Concerto Competition; took a master class of the jury members (U.K.)
Finalist, Piano Section, the 17th Tokyo Music Competition
2020
2nd Place (top prize) , Piano Section, the 18th Tokyo Music Competition
Further Activities
Previously, Osaki has held recitals in various places in Hiroshima, Tokyo, Austria, the Netherlands, and Portugal.
Concertos she has performed with orchestras in Japan are as follows:
⁃ Rachmaninov's Piano Concerto No.1 with the Hiroshima Symphony Orchestra led by SUZUKI Orie
⁃ Ravel's Piano Concerto with the Tokyo Philharmonic Orchestra led by TSUNODA Kosuke
⁃ Beethoven's Piano Concerto No.3 with the Tokyo Philharmonic Orchestra led by UMEDA Toshiaki
Having been actively working on chamber music, she has performed with renowned musicians such as YAMAZAKI Nobuko, HASEGAWA Yoko, and KISHIMA Mayu.
Since 2017, she has been active as a piano duo with a pianist MIHARA Misako.
She also performed at the Yomiuri Debut Recital.
Her upcoming recitals will be held:
⁃ in Italy in 2020
⁃ at the Frédéric Chopin Society of Japan's Pause Series (recital series held at Kawai Omotesando Concert Salon Pause) in 2021
As to her grant history, she was a recipient of the scholarship of MUNETSUGU Tokuji Fund for overseas study in 2016 and the Nomura Foundation in 2019; she has been selected as a trainee of the Program of Overseas Study for Upcoming Artists 2020 supported by Agency of Cultural Affairs, Government of Japan.
Repertoire
Studying in Salzburg in Austria where Mozart was born, I have a special feeling about Mozart. I have performed pieces in a wide range of era from Baroque to contemporary; however, it was not until I began studying abroad that I have focused more on German music mainly those by Bach, Beethoven, and Schumann. I chose Schumann's Carnaval for the master's degree exam, which included CD recording, writing the booklet, and the recital. Ensembles have drawn my deep interest as well. My repertoire covers various chamber music which is in different ensembles such as piano duo, piano trio, and quartet.