Tokyo Music Competition
TAHARA Ayako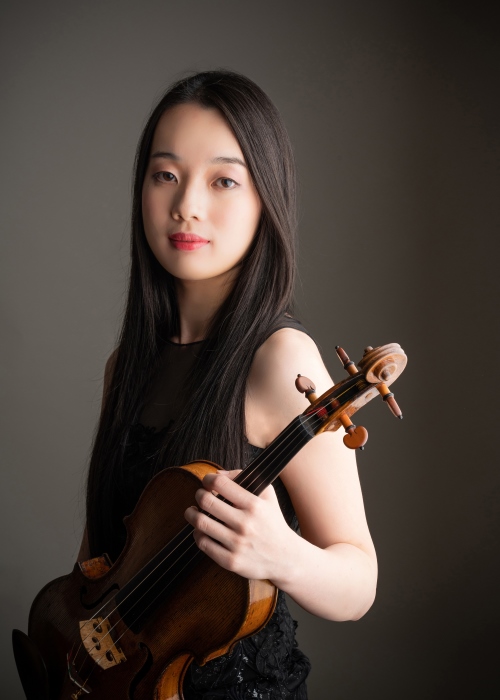 Viola
Born in: Kanagawa Prefecture, Japan
1st place, and Audience Award, String Section, The 11th Tokyo Music Competition 2013
Musical Careers
Profile
Tahara won 1st Place and Audience Award of String Section at the 11th Tokyo Music Competition and Grand Prize among all categories at the 9th Romanian International Music Competition.
Her stage career ranges from solo recitals taking place in Japan and overseas to performances with orchestras including the Yomiuri Nippon Symphony Orchestra, the Tokyo Symphony Orchestra, and the Tokyo Philharmonic Orchestra. Tahara's numerous appearances in various media and fesitvals include: TV Asahi's "Daimei no nai Ongakukai (Untitled Concert)," NHK-BS "Classic Club," FM radio "Recital Nova," the Miyazaki International Music Festival, and the Takefu International Music Festival. Throughout her musical path, she has been inspired by musicians such as IMAI Nobuko, OHYAMA Heiichiro, Gérard CAUSSÉ, and Tabea ZIMMERMANN.
As a chamber music performer, her career has been extending by performing with renowned Japanese and international artists, and serving as a guest principal of orchestras.
Tahara is a graduate of Toho Gakuen College. Currently, she studies under Bruno PASQUIER at Ecole Normale de Musique de Paris, and Veit Hertenstein at Hochschule für Musik Detmold.
She has been a special scholarship recipient of Toho Gakuen Graduate School and granted 2019 fellowship for studying abroad by the Meiji Yasuda Cultural Foundation. Previously, Tahara has studied under FUJIWARA Hamao and OKADA Nobuo.
Grant history:
the Japan Federation of Musicians Scholarship for emerging musicians to study in Japan supported by the Munetsugu Angel Fund 2015
the Rohm Music Foundation Scholarship 2015 & 2016
the 47th Ezoe Memorial Recruit Foundation Scholarship
She plays a Paolo Antonio Testore viola on loan from the Suntory Foundation for Arts.
Further Activities
Other than performing in various chamber music concerts, she has also performed in the Waseda University Lecture (open to auditors) and in the salon concerts such as one hosted by the Japan-Austria Society. She is active not just in string quartets but string octets with students at Toho Gakuen College Music Department and Tokyo University of the Arts.

Repertoire
Baroque to contemporary; from unaccompanied pieces to sonatas to small pieces to concertos.
I have been actively working on various chamber ensemble forms, mainly string quartets.