Tokyo Music Competition
INOU Asaki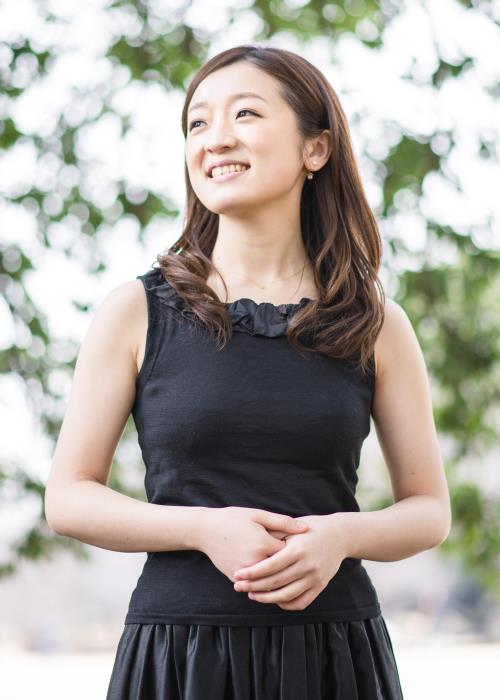 Piano
Born in: Chiba Prefecture, Japan
3rd place, Piano Section, The 9th Tokyo Music Competition 2011
Musical Study Experiences
Began learning piano from 3 years of age
2005 Won Special Encouragement Award and Excellence Performance Award at the 26th Kirishima International Music Festival
2006 Studied under Hans Leygraf at the Mozarteum University Summer Academy (Salzburg)
2009 Took lessons from Nakamura Hiroko, Arie Vardi, Andrzej Jasinski, Michael Krist, and Alessio Bax at the Hamamatsu International Piano Academy
Graduated from Tokyo University of the Arts and its affiliated high school. Currently a 2nd-year master's student at Tokyo University of the Arts. In September 2011 took leave of absence from the university and went to study abroad at Zurich University of the Arts in Switzerland.

Teachers
Studied under Kusuhara Shoko, Kobayashi Hitoshi, Gabriel Tacchino, Ewa Poblocka, Hans-Juerg.Strub, Itoh Kei.
Studied chamber music under Mikami Akiko, Sako Akiyoshi, Matsubara Katsuya, Kono Fumiaki, Teramoto Yoshiaki and piano duets under Kakuno Yu.
Musical Careers
1997
Excellence Award, Primary and Middle School Category, the 6th Chiba Music Competition
2004
1st Place, F Category, the 1st Miyoshi Net Piano Competition
2007
1st Place and Mayor Prize, the 17th Yachiyo Music Competition
2009
Performed Brahms' Piano Concerto No. 2 with the Geidai Philharmonia Orchestra, Tokyo in Geidai Morning Concert as a soloist
Finalist, the 7th Kazusa Akademia Music Competition
2010
Finalist, the 5th Art Center of Tokyo Piano Competition
3rd Place, Piano Category, the 22nd Takarazuka Vega Music Competition
2011
3rd Place, Piano Section, the 9th Tokyo Music Competition
2012
1st Place, the Rahn Musikpreis for Piano (Zurich, Switzerland)
Performed Schumann's Piano Concerto with Graubünden Chamber Orchestra at the Tonhalle Maag in Zurich
Further Activities
Since 2011, Inou has performed in various styles of concerts including recitals for strings and wind/brass instruments and competitions as a piano accompanist, as well as solo recitals in Tokyo and Nagoya. She has been expanding her activities, being trusted as a chamber music performer.

Repertoire
Baroque to contemporary; particularly drawn to pieces written by Bach, Mozart, Schubert, Schumann, Brahms, and Debussy.