Tokyo Music Competition
FUKAGAI Risako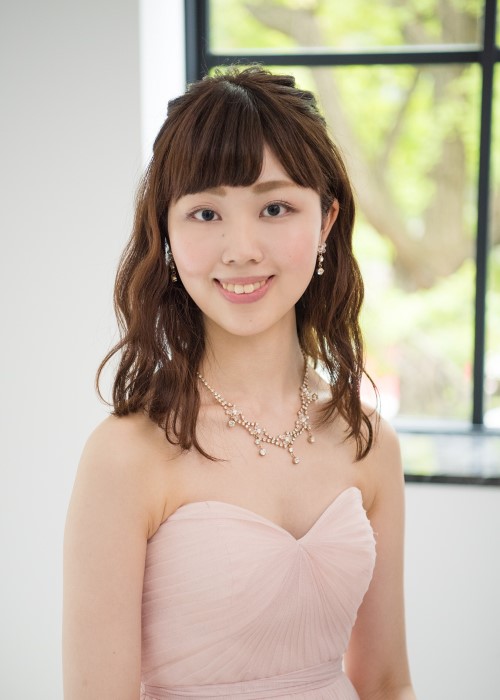 Piano
Born in: Tokyo Metropolis, Japan
2nd place, Piano Section, The 9th Tokyo Music Competition 2011
Musical Study Experiences
2010 Graduated from the Tokyo Metropolitan Senior High School of Fine Arts, Performing Arts and Classical Music
2014 Graduated top of class from the performers course, the undergraduate program in music, Ueno Gakuen University where she studied as a special scholarship recipient
2015 Completed her studies top of class at the advanced course of Ueno Gakuen University where she received a special scholarship
2016 Obtained her diploma at Ecole Normale de Musique de Paris as a full tuition fee waiver
2019 Graduated unanimously at top of class from the concertist program at Schola Cantorum (Paris)
Teachers
Studied piano under Yokoyama Yukio, Olivier Gardon, Shimada Ayano, Onishi Mayuko, Suzuki Miki, Matsumoto Akira, Miyamoto Rena, and Kawada Kentaro.

Studied chamber music under Harada Sadao, Yabe Tatsuya, Shimono Tatsuya, Imai Nobuko, Matsumoto Kenji, Chantal de Buchy. Studied piano accompaniment under Sato Mieko and Teshima Masako; Solfege under Toshimori Kyoko.
Musical Careers
2008
Finalist, the 24th Piano Audition C Category, National, hosted by the Japan Piano Teachers Association
3rd Place, E Category, the 33rd Machida Piano Competition
2011
Bronze Prize, Concerto C Category, Final, the 12th International Chopin Piano Competition in ASIA
2nd Place, Piano Section, the 9th Tokyo Music Competition
2012
November: Performed Prokofiev's Concerto No.3 with the Ueno Gakuen University Orchestra led by Shimono Tatsuya
Previously, performed with Prima Vista String Quartet, the Tokyo Symphony Orchestra, and the Ueno Gakuen University Orchestra. Performed Chopin's Piano Concerto No.2 and Rachmaninov's Piano Concerto No.1.
Further Activities
Solo recitals at various venues in Japan such as the Tokyo Bunka Kaikan, Yamate Goethe-za, YAMAHA Ginza, the Art Center of Tokyo, Ishibashi Memorial Hall, Toka-Gakudo (concert hall in the imperial palace) as well as in all over France including Paris, Italy, and Germany.

Performed with orchestras including the Tokyo Symphony Orchestra and the Ueno Gakuen University Orchestra led by many conductors such as Shimono Tatsuya, Kawase Kentaro, and Umeda Toshiaki.

She also performed in numerous chamber music concerts.
Repertoire
I am always drawn to a wide range of music from Baroque to contemporary.
Especially, I feel familiar with French music (mainly Debussy), Chopin, Bach, Schubert, and Prokofiev.
I've been actively performing not only solo but also other repertoire including chamber music.