Tokyo Music Competition
ARITOMI Momoko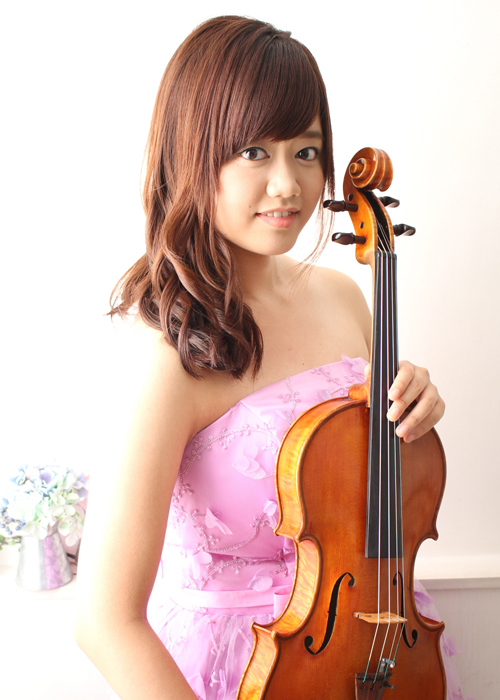 Viola
Born in: Chiba Prefecture, Japan
3rd place, String Section, The 16th Tokyo Music Competition 2018
Musical Study Experiences
2014 Enrolled in the Violin Course of the Tokyo Metropolitan Senior High School of Fine Arts, Performing Arts and Classical Music
2015 Enrolled in the Viola Course of the Department of Instrumental Music, the Faculty of Music, Tokyo University of the Arts
2017 Enrolled in and currently studying at the Viola Soloist Program of the University of Music and Performing Arts Vienna
Teachers
Studied violin under Sakon Kyoko, Kubota Shigeo, and Tamai Natsumi.
Studied viola under Ono Kaoru, Suganuma Junji, Wolfgang Kloss, and Ulrich Schönauer.
Studied chamber music under Matsubara Katsuya, Nakagi Kenji, and Johannes Meissl.
Musical Careers
2013
1st Place, Kanagawa Prefectural Governor's Prize, and Television KANAGAWA Prize, the 15th Japan Player's Competition
2015
1st Place and Grand Prize, Prof. Dichler-Competition (Vienna)
2018
Highest Rank (2nd Place, 1st place not awarded), Viola Category, Anton Rubinstein International Music Competition
2nd Place, the Romanian International Music Competition In Japan
3rd Place, String Section, the Tokyo Music Competition
Further Activities
Selected as a performer of all concerts at the master classes which she attended including the International Master Classes of Wiener MusikSeminar, the Allegro Vivo Festival, and International Music Academy Orpheus; received high praise for her performances. Also performed in various concerts such as Geidai Chamber Music Concert No.42 featuring the successful auditionees and Station Concerts hosted by the Metro Cultural Foundation.
Repertoire
Chamber music (everything such as duos, quartets, quintets)
Walton: Viola Concerto
Brahms: Sonata for Viola and Piano No.1
Bowen: Sonata for Viola and Piano No.1
Hindemith: Sonata for Viola and Piano, Op.11-4
Clarke: Sonata for Viola and Piano
and more