Tokyo Music Competition
SHIMIZU Rie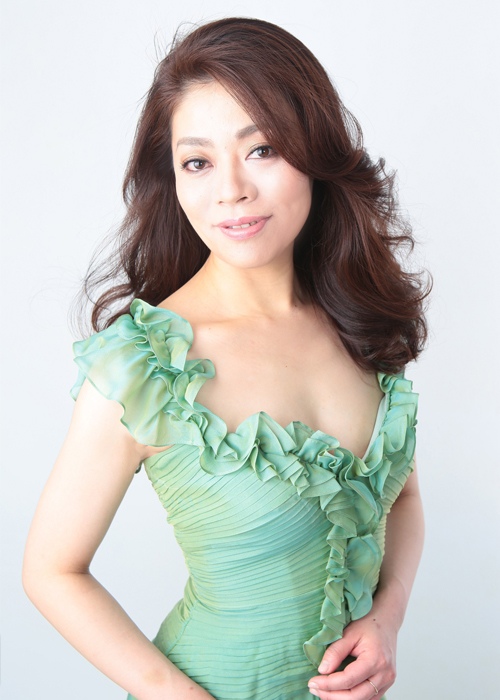 Soprano
Born in: Saitama Prefecture, Japan
1st place, and Audience Award, Voice Section, The 7th Tokyo Music Competition 2009
Musical Study Experiences
1998 Graduated from the opera course in the Vocal Music major, Tokyo College of Music
2000 Completed studies as a research student at the opera course in the Vocal Music major, Tokyo College of Music
2003 Went to study abroad for short term in Bologna, Italy

Teachers
Previously studied under Sakamoto Norio, Adachi Saori, Katsumi Ishihara, Yokoyama Shuji, Marcella Reale, Patrizia Biccire and Paolo Coni

Musical Careers
2002
Passed the Tokyo Bunka Kaikan Emerging Musician Audition and performed in the debut concert
2004
Performed in the Fresh Concert hosted by the Japan Opera Foundation
2005
2nd Place, the 41st Concorso Musicale Vocale dell'Istituto Musicale Italo-Giapponese (Japan-Italy Vocal Music Competition, Japan); performed in the prizewinners concert
Performed in "Gianni Schicchi" as Lauretta hosted by Japan Opera Federation as a professional development project by the Agency of Cultural Affairs
2006
Performed in the Chofu City Opera "Carmen" as Frasquita
Performed as a soprano soloist in Mozart's "Coronation Mass"
2007
Performed in Koto Opera "La Traviata" as Violetta
2008
Understudy for the Fujiwara Opera production of "La gazza ladra" as Ninetta; performed in the lecture concert
Finalist, the 7th Fujisawa Opera Competition
Performed as a soprano soloist in Fauré's Requiem, Beethoven's 9th Symphony
2009
1st Place and Audience Award, Voice Section, the 7th Tokyo Music Competition
Understudy for the Fujiwara Opera production of "L'elisir d'amore" as Adina; performed in the lecture concert
2010
Opera debut in the Fujiwara Opera production of "Dialogues des carmélites" as Sister Catherine
Further Activities
Previously performed in various concerts including salon concerts, chapel concerts and concerts with talk.
Currently a member of the Fujiwara Opera.

Repertoire
Donizetti: "Lucia di Lammermoor" as Lucia, "L'elisir d'amore" as Adina; Bellini: "La Sonnambula" as Amina, "Capuleti e i Montecchi" as Giulietta; Rossini: "La gazza ladra" as Ninetta; Verdi: "La Traviata" as Violetta, "Rigoletto" as Gilda; Puccini: "Gianni Schicchi" as Lauretta, "La Bohème" as Musetta; Mozart: "the Marriage of Figaro" as Susanna; Menotti: "The Telephone" as Lucy and more
Italian, French, and Japanese vocal music as well as religious music by Mozart, Handel, Haydn etc.