Tokyo Music Competition
MIZUTANI Momoko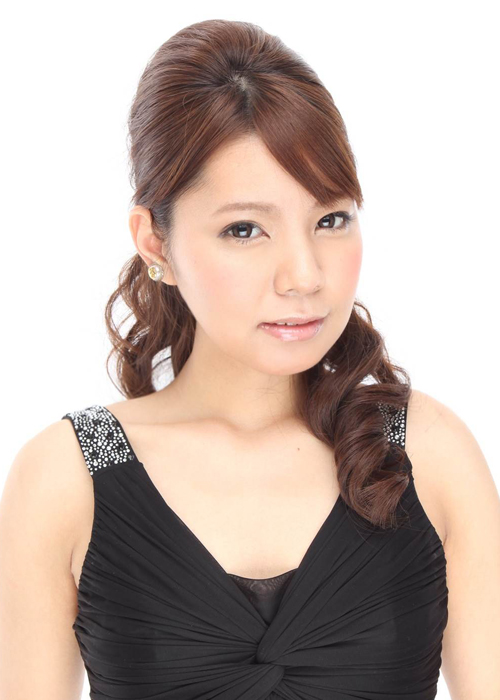 Piano
Born in: Hyogo Prefecture, Japan
2nd place, Piano Section, The 5th Tokyo Music Competition 2007
Musical Study Experiences
Began learning piano form 3 years of age
Currently enrolled as a piano major at the Faculty of Music at Tokyo University of the Arts

Teachers
Studied under Claudio Soares, Sako Akiyoshi, Yokoyama Yukio and Nakamura Hiroko

Musical Careers
1991
Born in Kobe City;
from 2004 to 2008 won Gold Prize (E Level), Silver Prize (G Level), Gold Prize (Special Level) at National of the PTNA Piano Competition
2004
Gold Prize, E Level, National, the PTNA Piano Competition
2006
4th Place, the Hamamatsu International Piano Academy
Silver Prize, G Level, National, the PTNA Piano Competition
2007
2nd Place, Piano Section, the 5th Tokyo Music Competition
2008
Gold Prize, Special Level, National, the PTNA Piano Competition
2009
Received the 13th Matsukata Hall Music Award from Kobe Newspaper
2011
Received scholarship from the Yamaha Music Foundation
2012
4th Place, the Hamamatsu International Piano Academy Competition
1st Place, the Dorothy Mackenzie Competition (New York)
Further Activities
In 2006, on the recommendation of Nakamura Hiroko, held first recital at the Sagawa Library (Ibaraki, Japan); later performed in numerous performances at the Tokyo Bunka Kaikan, the Tokyo Metropolitan Theatre, the Symphony Hall, the Hyogo Performing Arts Center Grand Hall, the Katsushika Symphony Hills etc.
Previously performed with various orchestras in Japan including the Japan Philharmonic Orchestra, the Tokyo Philharmonic Orchestra, the Sapporo Symphony Orchestra, the Osaka Philharmonic Orchestra, the Japan Century Symphony Orchestra, the Tokyo New City Orchestra, the Osaka Symphony Orchestra under the baton of Kobayashi Ken-ichiro, Seikyo Kim, Umeda Toshiaki, Kimbo Ishii, Genda Shigeo, Numajiri Ryusuke, Ken Hsieh, Iwamura Chikara.

Repertoire
Until now I still have been exploring my musical directions; however, I will challenge any music without cowering. My favorite composers are Liszt and Rachmaninoff; I feel the charm of their magnificent pianism.