Tokyo Music Competition
HARA Yuko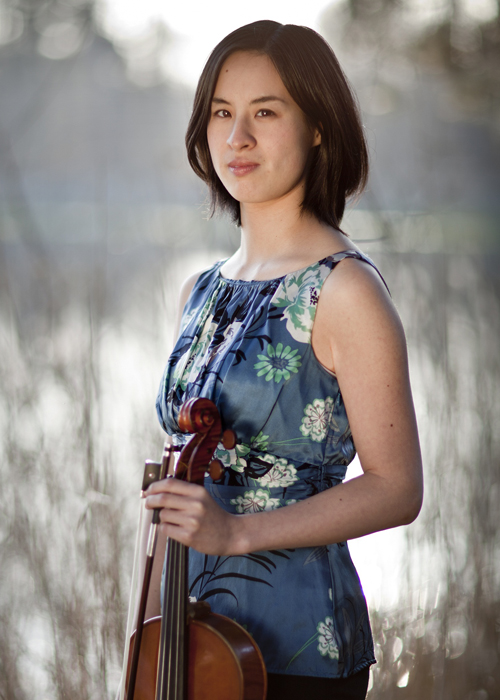 Viola
Born in: New York State, U.S.A.
2nd place, String Section, The 5th Tokyo Music Competition 2007
Musical Study Experiences
Began learning violin form 3 years of age and viola from 15 years of age
2005 Graduated from the Music High School Attached to the Faculty of Music,Tokyo University of the Arts
2009 Graduated from Tokyo University of the Arts
2011 Completed master's program in viola major at Conservatoire de musique de Genève (Switzerland)
2012 Completed master's program in string quartet major at Musik-Akademie Basel (Switzerland)
2012-2014 Academy fellow of Philharmonia Zürich of the Zurich Opera House (Switzerland)
2015-2017 Academy fellow of Deutsche Kammerphilharmonie Bremen (Germany)

Teachers
Studied viola under Suganuma Junji, Kawasaki Kazunori, Imai Nobuko and Miguel da Silva
Studied chamber music under Okayama Kiyoshi, Yamazaki Nobuko, Matsubara Katsuya and Gabor Takacs-Nagy and Rainer Schmidt

Musical Careers
2003
Special Encouragement Award, the 24th Kirishima International Music Festival
2006
Special Prize, the 9th Lionel Tertis International Viola Competition
2007
2nd Place, String Section, the 5th Tokyo Music Competition
Won "Midori no Kaze" Encouragement Award at the RISONARE Chamber Music Seminar as a member of Stella Quartet (Japan)
2008
Won Haydn Award as a member of Stella Quartet at the RISONARE Chamber Music Seminar (Japan)
2009
Graduated from Tokyo University of the Arts winning the Doseikai Prize
2010
Received the Barock Saal Prize as a member of Verus String Quartet from the Aoyama Music Foundation
2011
3rd Place, String Quartet Category, the 7th Osaka International Chamber Music Competition (as a member of Verus String Quartet)
Further Activities
Previously performed at the Viola Space, Hagimoto Haruhiko Dream Concert, the Karuizawa Arts Festival and with the Japan Philharmonic Orchestra and the Geidai Philharmonia Orchestra, Tokyo.
In Europe, performed in many music festivals including the Schwetzingen Festival (Germany), the Salzburg Festival (Austria), La Folle Journée (France), Davos Festival (Switzerland), and the Music Festival Bremen (Germany); serves as artistic director at the Festival Hirondelle (France) since 2018. She has been a member of Quatuor Ardeo based in Paris since 2016, and also formed Franz Ensemble with young members of the Deutsche Kammerphilharmonie Bremen. Being passionate about performing early music instruments, Hara is active as a member of the ensemble INTERMUSICAL in Bremen. She also performed in concerts of various music groups such as the Court Music Academy of the Schwetzingen Festival, La Scintilla Orchestra in Zurich, the Freiburg Baroque Orchestra (Germany).
Repertoire
I always keep in mind to approach music in any era by finding words in it and weaving them into a story. And I try to arrange the program of recitals to make that approach more persuasive.
I have been interested in contemporary music since I joined to perform the premiere of Garth Knox's work at the Viola Spaces during my student years, and also absorbed into performing early music since I have moved to Europe. My activities and interest, however, have always been focusing on string quartet since high school.