Tokyo Music Competition
YANAGIYA Makoto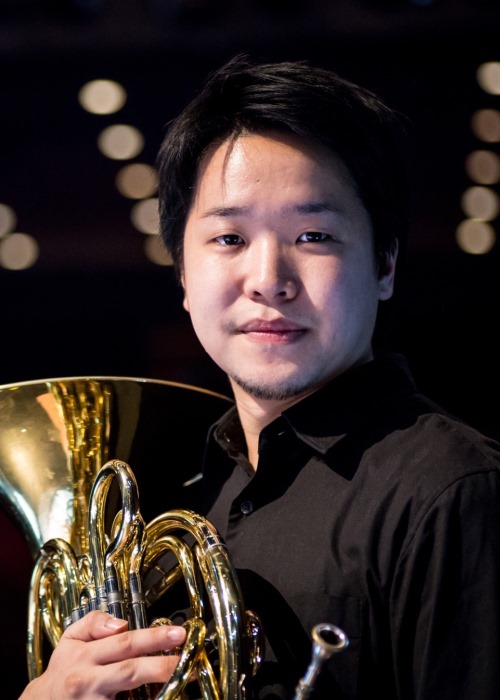 Horn
Born in: Nagano Prefecture, Japan
3rd place, and Audience Award, Brass Section, The 18th Tokyo Music Competition 2020
Musical Study Experiences
April 2009 Enrolled in the String, Wind & Percussion Course (Horn), the Department of Performance, Kunitachi College of Music
March 2013 Graduated from the String, Wind & Percussion Course (Horn), the Department of Performance, Kunitachi College of Music
Teachers
Studied horn under SAIJO Takato, IDE Shiro, HIDAKA Takeshi, OHNO Yoshio, and NAKAJIMA Hiroyuki.
Musical Careers
| | |
| --- | --- |
| 2013 | Top Prize (2nd place; 1st place not awarded), the 2nd Japan Horn Competition |
| 2016 | 1st Place, the 3rd Japan Horn Competition |
| 2017 | Finalist, Horn Category, the 86th Music Competition of Japan |
| 2018 | 2nd Place, Horn Division, the 35th Japan Wind and Percussion Competition |
| 2020 | 3rd Place and Audience Award, Brass Section, the 18th Tokyo Music Competition |
Further Activities
Serving as the principal horn at the Shizuoka Symphony Orchestra, Yanagiya, based in Tokyo, has been working versatilely on recordings, performing in orchestras as an extra player, and as a principal horn for musicals. Especially in the field of musicals, he has been active on a year-round basis. He has performed as a principal horn in numerous works including Les Misérables, Miss Saigon, Mary Poppins, and Knight's Tale. As is clear from his recording career such as a backing musician for Superfly, Hey! Say! JUMP, and Arashi, Yanagiya has been performing horn not only for classical music but also for various genres.
Repertoire
Many of concertos and small pieces for horn and ensemble works.