Tokyo Music Competition
ITO Yuta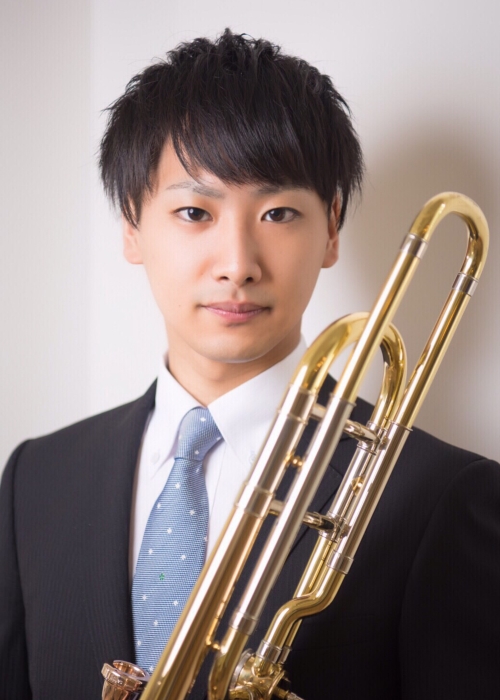 Trombone
Born in: Kanagawa Prefecture, Japan
1st place, Brass Section, The 18th Tokyo Music Competition 2020
Musical Study Experiences
April 2013 Enrolled in Showa University of Music
March 2017 Graduated from Showa University of Music
Teachers
Studied trombone under AKI Yuichiro and ODAGIRI Hiroyuki.
Musical Careers
2012
2nd Place (1st place not awarded), Trombone Category, High School Division, the 22nd Japan Classical Music Competition
3rd Place, Solo Category, Division for High School and younger, the 19th Japan Trombone Competition
2013
1st Place, Trombone Category, High School Course, the 15th Japan Junior Wind and Percussion Competition
2016
1st Place, Wind Category, College Division, the 10th Yokohama International Music Competition
Grand Prize and 1st Place, College and General Public Division, the 2nd K Brass Competition
2020
1st Place, Brass Section, the 18th Tokyo Music Competition
Further Activities
In 2019, Ito participated in Music System Italy as a member of the brass sextet Bee's Beep.
Repertoire
I have been performing pieces from Baroque to contemporary. My focus is also on original music for trombone and pieces for trombone and brass ensembles.