Tokyo Music Competition
KITAMURA Yo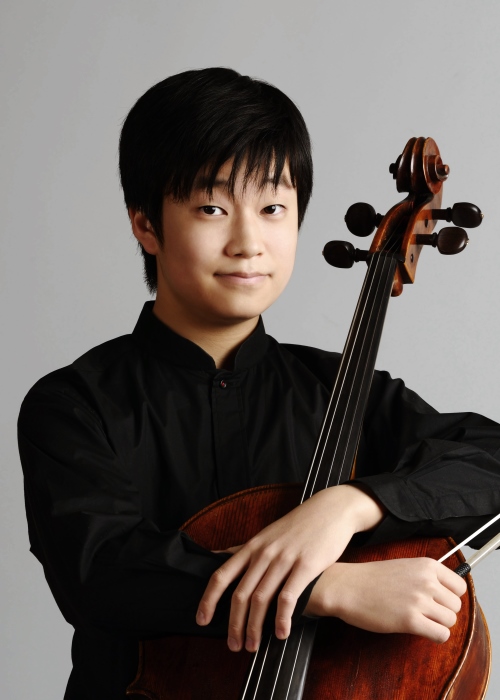 Cello
Born in: Hyogo Prefecture, Japan
3rd place, String Section, The 18th Tokyo Music Competition 2020
Musical Study Experiences
April 2020 Enrolled in and currently studies at Toho Gakuen Music High School as a special scholarship recipient
Teachers
Studied under YAMAZAKI Nobuko, OTA Masanori, Gia KHEOSHVILI.
Took master classes of W.BOETTCHER, P.MULLER, M.MAISKY, M.BRUNELLO, K.RODIN, S.KONCZ, J-P.MAINTZ at Kronberg Academy in Germany, and C.BOHÓRQUEZ at Cello Akademie Rutesheim in Germany.
Musical Careers
2017
Unanimous winner, Cello Category, the 10th International Tchaikovsky Competition for Young Musicians (Age 17 and under)
2018
Invited to the International Tchaikovsky Youth Festival (Russia)
Appeared in a TV program "La La La Classic Concert Vol.3: The fascination of Cello"
2020
Performed at the Asia Pacific Cello Congress 2020
3rd Place, String Section, the 18th Tokyo Music Competition
Further Activities
Kitamura's first performance with an orchestra took place when he was 9, and held his first recital at the age of 10.
Various orchestras and conductors with which he has previously performed include:
[Orchestras]
Kansai Philharmonic Orchestra, Tokyo Symphony Orchestra, Osaka Philharmonic Orchestra, Tokyo Philharmonic Orchestra, Gunma Symphony Orchestra, Hyogo Performing Arts Center Orchestra, Yamagata Symphony Orchestra, Chubu Philharmonic Orchestra, Eurasian Symphony Orchestra (Kazakhstan)
[Conductors]
KOBAYASHI Ken-ichiro, OTOMO Naoto, FUJIOKA Sachio, IWAMURA Chikara, EBIHARA Hikaru, TANAKA Yuko, Andrei FEHER, Yury TKACHENKO, Mikhail GOLIKOV

He has also appeared and performed in various TV programs such as:
⁃ TV Asahi's "Daimei no nai Ongakukai: Shindo tachi no Ongakukai 2017 (Untitled Concert: Prodigies Concert 2017)"
⁃ BS TV Tokyo's "ENTER THE MUSIC"
⁃ NHK-FM's "Recital Nova" and "Bravo! Orchestra"
⁃ BS Asahi's "Hajimete no Classic 2019: Tchaikovsky no Miryoku (An introduction to Classical Music 2019: the fascination of Tchaikovsky)"

Grants received:
the Kusatsu International Summer Music Academy 2016, Toyama Fund Scholarship
the Yamaha Music Foundation Scholarship since 2018.
Repertoire
I have been working on unaccompanied pieces, sonatas, small pieces, etc. of each era ranging from Baroque to mondern to contemporary. Bach's cello suites for solo cello are always in my recital programs. My concerto repertoire includes Haydn, Tchaikovsky, Dvořák, Saint-Saëns, Shostakovich, and Kabalevsky.