Tokyo Music Competition
MATSUOKA Maki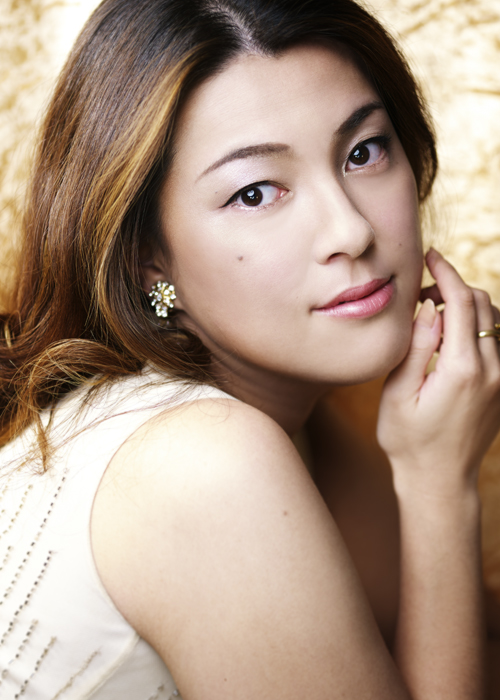 Soprano
Born in: Hyogo Prefecture, Japan
1st place, Voice Section, The 2nd Tokyo Music Competition 2004
Repertoire
Italian Classics to Contemporary songs in general and Japanese songs
Operas written by Cimarosa, Mozart, Donizetti, Bellini, Verdi and Puccini

Further Profiles
Born in Kobe City, started learning vocal music from 14 years of age; after graduating from the Hyogo Prefectural Nishinomiya High School Music Department went on to graduate at top of class from the Faculty of Music at Kyoto City University of Arts with a major in vocal music and then completed studies at the Graduate School of Music at Tokyo University of the Arts with a major in opera.
Matsuoka is good at performing Italian Romantic Era music with lyrical resonance and a rich voice; her singing has won her overall first place in 1999 at the Mainichi Shimbun sponsored 53rd Student Music Concours of Japan, in 2004 at the 2nd Tokyo Music Competition, the 9th Concert Marronnier 21 and in 2009 at the 28th Music Contest in Iizuka and ongoing high accolades. In 2001 she received Kyoto City Special Bounty Program for Art and Culture then in 2006 was selected as a recipient of the scholarship of Program of Overseas Study for Upcoming Artists supported by Agency of Cultural Affairs, Government of Japan and went to Italy. During the study in Italy she also gained experience of performing based out of Florence; other noteworthy activities during this time include 4th Place at the 3rd International Opera Competition "G. Martinelli-A. Pertile", finalist diploma from the 17th International Opera Singers Competition Mario Del Monaco and her being selected for as the main singer for the Rosetum Theater in Milan of season 2008. 
After returning to Japan, performed with a focus on recitals in all kinds of concerts, in operas as a soloist in major roles. In autumn 2010, she received positive reviews of her Tokyo solo recital performance followed by  the accolade "Voice, technique, music, appearance and stage creating: Birth of an Opera Star with Everything" on her recital in Kyoto and her winning of the 20th Aoyama Music Awards. In 2011 she won the Music Award in the 20th ABC Newcomer Concert. While at Tokyo University of the Arts Matsuoka received classical training in Bel Canto singing from Hayashi Yasuko and then again while on the study abroad in Italy from former opera singer M.Rinaldi; her technique has been greatly enriched in recent years. She won the 2012 Hyogo Artist Salon Prize and became a Tokyo Nikikai Opera Foundation member; released her first CD album STORNELLATRICE.