Tokyo Music Competition
MIYASATO Naoki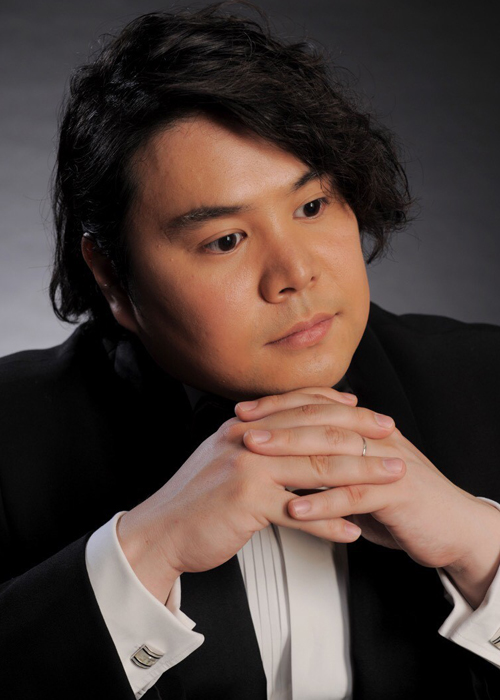 Tenor
Born in: Tokyo Metropolis, Japan
2nd place (Top prize) , and Audience Award, Voice Section, The 10th Tokyo Music Competition 2012
Musical Study Experiences
2011 Graduated top of class from the Department of Vocal Music, the Faculty of Music at Tokyo University of the Arts, winning Ohga Norio prize, Matsuda Toshi Prize, the Acanthus Music Prize, and the Doseikai Prize
Currently a master's student majored in Vocal Music (Opera) of the Graduate School of Music in Tokyo University of the Arts
Teachers
Studied under Ichimura Kae, Fujiaswa Yuichi, and Tatara Michio

Musical Careers
2008
Performed "Magnificat" as a tenor solo held by the Nikikai Bach Baroque study group
2nd Place and Yokohama Citizen Prize (Audience Prize), Vocal Music Category, University and General Public Division, National, the 62nd Student Music Concours of Japan
2010
Performed in Sato Shin's world premiere opera "Dionysos" (concert style) as Kitsu
2011
Performed in the Yomiuri Debut Recital
Performed Beethoven's 9th symphony as a tenor solo at the Yokohama Kaikosai (Festival commemorating the port opening in Yokohama) "The Brass Cruise"
1st Place and Ongaku Gendai Debut Award, the 29th Soleil Music Competiton
1st Place and Consulate-General of the People's Republic of China in Osaka Award, Vocal Music Category, University Division , the 14th Chang River International Music Competition (Japan)
Gold Prize and Tenor Special Award, the 28th Asia International Music Concert (Japan)
2012
1st Place and Igarashi Kiyoshi Award, Best Song Award, the 48th Concorso Musicale Vocale dell'Istituto Musicale Italo-Giapponese (Japan-Italy Vocal Music Competition, Japan)
2nd Place (Top Prize) and Audience Award, Voice Section, the 10th Tokyo Music Competition
Further Activities
Additionally, performed in Handel's "Messiah."
Performances as a tenor solo in the future include: Mendelssohn's Oratorio "Paulus" (October 2012), Mendelssohn's 2nd Symphony "Lobgesang" (November 2012), Bach's Mass in B minor (March 2013).
He also gives yearly self-organized concert "La Voce."

Repertoire
Operas by Donizetti, Bellini and Verdi as a lirico-leggero tenor (except for some compositions).
I also have wide repertoire of religious music.