Tokyo Music Competition
UMEMURA Tomoyo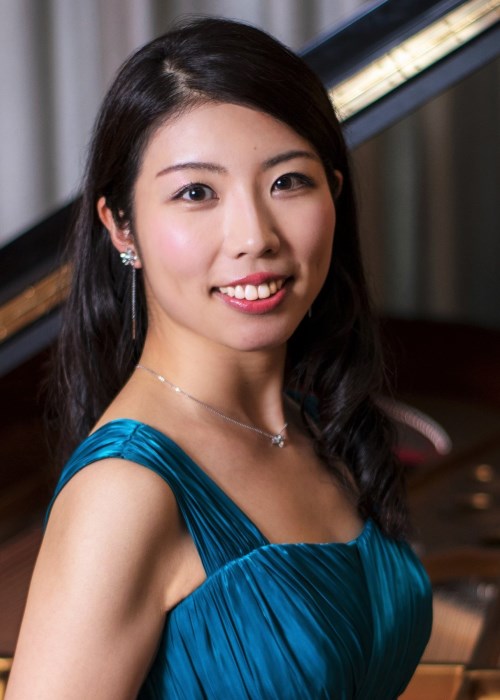 Piano
Born in: Okayama Prefecture, Japan
3rd place, Piano Section, The 10th Tokyo Music Competition 2012
Musical Study Experiences
Began learning piano from 4 years of age
2007: After attending the Okayama Joto High School entered Tokyo University of the Arts
2009: Campus winner of the Ariadne Musica Prize
2011 Graduated from the university at the top of class, winning the Acanthus Music Prize, the Ataka Prize, the Norio Ohga prize, the Doseikai Prize and the Mitsubishi Estate Prize
2013: Completed studies at the Graduate School of Music at Tokyo University of the Arts. Since April studies at the Berlin University of the Arts in Germany.

Teachers
Studied under Kitajima Kimihiko, Claudio Soares, Itoh Kei and Gabriel Tacchino
Studied chamber music under Itoh Kei, Fujimori Ryoichi, Matsumoto Kazumasa, and Suzuki Rieko

Musical Careers
2003
1st Place, the 38th Sanyo Students Music Conpetition 
2004
1st Place, High School Category, Osaka Regional, the 58th Student Music Concours of Japan 
2005
Gold Prize, G Level, the 29th PTNA Piano Competition
2009
Finalist, Piano Category, the 78th Music Competition of Japan
2010
Grand Prix and Audience Award, Special Level, the 34th PTNA Piano Competition
2011
Grand Prix, the 12th Okayama Prefecture Arts & Culture Awards
2012
4th Place, the 14th International Piano Competition "Città di Pinerolo" (Italy)
3rd Place, Piano Section, the 10th Tokyo Music Competition
Further Activities
Umemura held recitals and concerts all over Japan, mainly in Tokyo, Osaka, and Okayama. She has also performed in overseas such as Poland, the United States, and Italy. Previously performed with numerous orchestras including the Tokyo Symphony Orchestra, the Tokyo Philharmonic Orchestra, the Tokyo City Philharmonic Orchestra, Geidai Philharmonia Orchestra, Tokyo and the Okayama Philharmonic Orchestra

Repertoire
I have been extensively working on music from the Baroque to modern to contemporary, focusing on German music. I have a variety of repertoire covering not only solos but also concertos, German lied, duos heading my list, and other ensemble styles such as chamber music and pieces for 2 pianos.