Tokyo Music Competition
KUROIWA Koki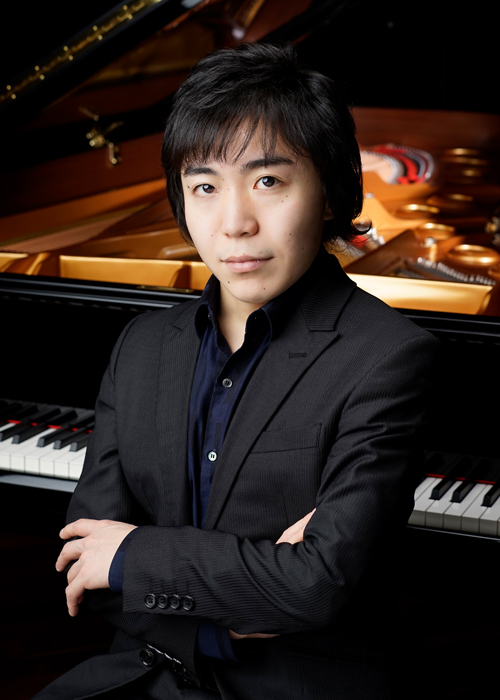 Piano
Born in: Kanagawa Prefecture, Japan
1st place, and Audience Award, Piano Section, The 11th Tokyo Music Competition 2013
Musical Study Experiences
Began learning piano at 4 years of age
2008, 2009 Performed in the final concert for "Paris Spring Piano Training"
2010 After graduating from the Music High School attached to the Faculty of Music, Tokyo University of the Arts; entered Tokyo University of the Arts
2013 Aoyama Music Foundation Scholarship Student
2014 Graduated top of class from the Piano Department of the Faculty of Music, Tokyo University of the Arts
Received at time of graduation Norio Ohga prize, the Acanthus Music Prize, the Ataka Prize, Doseikai Prize, and the Mitsubishi Estate Prize
2015 Became a recipient of the Japan Federation of Musicians Scholarship for emerging musicians to study in Japan supported by the Munetsugu Angel Fund
Previously studied under Henri Barda, Anne Queffelec, Mikhail Voskresensky, and Remo Remoli
Currently studies at the Graduate School of Music at Tokyo University of the Arts
Teachers
Studied under Serizawa Naomi, Hata Haruhi and Eguchi Akira

Musical Careers
2005
2nd Place, Middle School Category, Tokyo Regional, the 59th Student Music concours of Japan
2010
Selected from High School for the performance "Sino-Japanese Youth Exchange concert" at the Central Conservatory of Music in Beijing and the Shanghai Conservatory of Music
2013
1st Place and Audience Award, Piano Section, the 11th Tokyo Music Competition
Performed in 2 concerts at the 8th Sendai Classical Music Festival (Senkura) with a saxophonist Sugawa Nobuya
2014
Performed in the music university graduating student concert at the Toka-Gakudo concert hall for the Japanese imperial family
Performed in the Metropolitan Music Foundation Ceremonial Concert (Utsunomiya city Cultural Hall Large Hall), and the news was appeared in Tochigi Yomiuri Shimbun, Shimotsuke Shimbun, and Tochigi Television
Held Koki Kuroiwa Piano Recital at the Barocksaal (Kyoto)
2015
Performed in NHK-FM Radio's Recital Nova
Performed at La Folle Journée Tokyo Music Festival

Further Activities
Various performances beyond piano solos, including piano performances with vocal music, chamber music and particularly performances with saxophones and other wind instruments.
Currently a member of the Tomei Highway Saxophone Quintet with saxophonists and a member of Trio Explosion with a flutist and an oboist.
Previously performed with the Japan Philharmonic Orchestra, the Tokyo Philharmonic Orchestra, and the Geidai Philharmonia Orchestra, Tokyo under the baton of Umeda Toshiaki, Yamashita Kazufumi, and Soga Daisuke.

Repertoire
Baroque to contemporary, particularly Scriabin, Rachmaninoff, Tchaikovsky, and other Russian composters. I have been drawn to Beethoven, Chopin, Liszt and Debussy's pieces as well.

Further Profiles