Tokyo Music Competition
IBARAKI Ayumu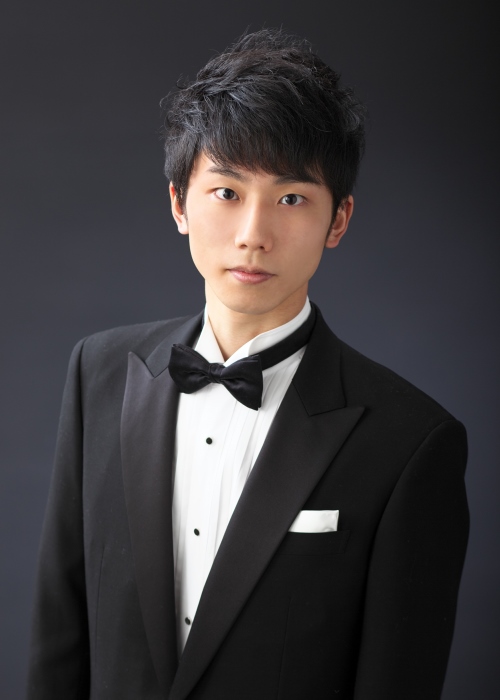 Piano
Born in: Gunma Prefecture, Japan
3rd place, Piano Section, The 17th Tokyo Music Competition 2019
Musical Study Experiences
2016 Graduated from Tokyo College of Music High School
2016 Enrolled in Tokyo College of Music
2019 4th-year student at Tokyo College of Music
Teachers
Previously, studied under MIURA Katsuko, SUZUKI Hironao, SHIMIZU Kazune, GOGAMI Satoshi, NAKADA Mizuho, and NOJIMA Minoru.
Musical Careers
2015
1st Place and Excellence Award, High School Category, the 2nd Imola International Piano Audition in JAPAN
1st Place, Category A, the Imola Piano Awards 2015
2016
Finalist, the 8th YASUKAWA Kazuko Commemoration Competition
Performed at Festival Galuppi (Teatro La Fenice, Venice, Italy)
2017
Excellence Award, the 32nd Nerima City Debut Concert Audition
2018
2nd Place, the 7th Minoru Nojima Yokosuka Piano Competition
3rd Place, the 2nd Shigeru Kawai International Piano Competition
2019
3rd Place, Piano Section, the 17th Tokyo Music Competition
Further Activities
Ibaraki performed with the Tokyo Philharmonic Orchestra led by UENO Masahiro in the 32nd Nerima City Debut Concert. He has performed in numerous concerts including "The Steinway & Sons Lyra Concert" and "Chopin Festival 2019 in Omotesando."
Repertoire
I am familiar with a wide range of works nonselectively, from classical to modern and contemporary. Recently, in particular, I have been drawn to pieces written by Beethoven, Liszt, and Rachmaninov. Among them, I have been most actively working on Rachmaninov, performing his 24 Preludes and so on.
As for chamber music, I have been studying from vocal to instrumental pieces in various ensemble styles.