Tokyo Music Competition
MOTOYAMA Norihiro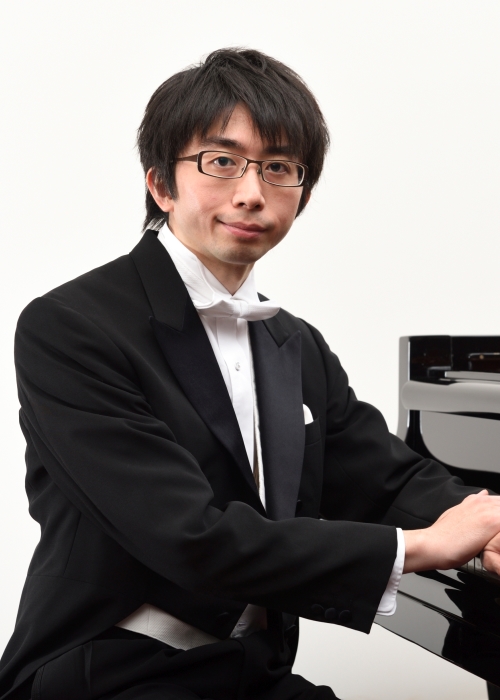 Piano
Born in: Nagasaki Prefecture, Japan
3rd place, Piano Section, The 12th Tokyo Music Competition 2014
Musical Study Experiences
2006: Graduated from the Faculty of Music at Tokyo University of the Arts, where he entered through its affiliated high school
2008-2011 Trained at Ecole Normale de Musique de Paris finishing top of class in the Brevet d'Exécution, Diplôme Supérieur d'Enseignement, Diplôme Supérieur d'Exécution
2009-2012 Received scholarship from the Zygmunt Zaleski Stichting
2012 Received unanimously Diplôme Supérieur de Concertiste at Ecole Normale de Musique de Paris
Currently studying at the course of Perfectionnement (specialization) at the same conservatory
Teachers
Previously studied piano under Fukuda Nobumitsu, Kawaguchi Yukiko, Imai Akira, Ueda Katsumi, France Clidat, Paul Blacher, Aldo Ciccolini, chamber music under Goldberg Yamane Miyoko and further studies in master classes etc

Musical Careers
1997
2nd Place, Middle School Category, Fukuoka Regional, the 51st Student Music concours of Japan
1998
1st Place of Middle School Category and Grand Prix of All Category, the 4th Hupfer Tosu Piano Concours
2003
Gold Prize and Concerto Award, Concerto C Division (no age limit), the 4th International Chopin Piano Competition in ASIA
2005
Started to have difficulty in controlling his right hand during performances due to its topical dystonia. Began studying on performing piano pieces for left hand while working on rehabilitation on the advice of a medical specialist.
2006
Held solo recitals (Kanagawa, Nagasaki) with only his left hand
Passed the 132nd Japan Federation of Musicians recommending Debut Recital Audition
2007
Performed Ravel's "Concerto for the left hand" with the Kyushu Symphony Orchestra led by Kuroiwa Hideomi
2008
Documentary "Wakaki Pianist, Hidarite no Chosen (Young Pianist's Challenge with the Left Hand)" went on the air in the news program "NNN24" hosted by Nippon Television group
2012
Semi-finalist, Voice and Piano Duo (vocal music) category, the 9th Lyon International Chamber Music Competition (France) (Duo with Soprano Fujii Rena)
2014
Semi-finalist and diploma, the 21st Rotary International Piano Competition in Palma de Mallorca, Spain
3rd Place, Piano Section, the 12th Tokyo Music Competition
Further Activities
In 2002, formed the pianist group "Kizuna" with high school male alumni, since then they have held performances every year in Tokyo.
Previously performed with various orchestras including:
the Krakow State Philharmony, the Fukuoka Chamber Orchestra, the Latvian National Symphony Orchestra, the Kyushu Symphony Orchestra, and the Japan Philharmonic Orchestra.

Repertoire
While focusing on Chopin I have been choosing pieces with which I feel sympathy, training myself to expand my repertoire ranging from Baroque Period to contemporary. Also I have been actively performing in ensembles regardless of whether they are instrumental or vocal music, including more recently studies and experiences in vocal music accompaniments. From now on, I would like to increase the artistic value of the compositions for the left hand by performing them as my important repertoire as well.