Tokyo Music Competition
SATO Motohiro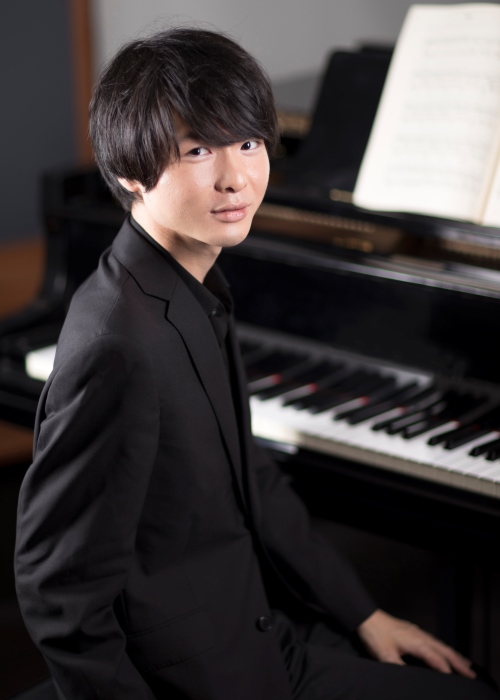 Piano
Born in: Shizuoka Prefecture, Japan
2nd place, Piano Section, The 12th Tokyo Music Competition 2014
Musical Study Experiences
Previously attended Hamamatsu International Piano Academy, Russian Piano School in Tokyo (Performed in the winners concert), the Yasuko Fukuda Scholarship Audition by PTNA, Spring Piano Training in Paris, and many other master classes as well as receiving lessons from many renowned musicians including Arie Vardi, Jacques Rouvier, Michel Béroff, Piotr Paleczny, and Pascal Rogé.
2012 Graduated from the Music High School attached to the Faculty of Music, Tokyo University of the Arts
Currently 3rd-year student at the Faculty of Music at Tokyo University of the Arts
Teachers
Studied under Mizuno Yoshie, Hasegawa Jun, and Itoh Kei

Musical Careers
2004
Gold Prize and Special Award, D-Level, the 28th PTNA Piano Competition
2005
1st Place and Special Award, Piano Age-E Category, the Osaka International Music Competition
2006
Best Performance Grand Prix, the 18th Flügel Piano Concerto Festival
2007
Gold Prize and Special Award, Middle School Category, the 8th International Chopin Piano Competition in ASIA
5th Place and Special Award, the 12th Hamamatsu International Piano Academy Competition
1st Place, Piano Category, Middle School Division, the 61st Student Music concours of Japan
2008
1st Place, Piano Category, Middle School Division, the 4th Asia International Music Competition 2011
3rd Place, Piano Category, High School Division, the 65th Student Music concours of Japan
2012
Encouragement Award, the 16th Matsukata Hall Music Award
2012
Finalist, Piano Section, the 11th Tokyo Music Competition
2014
2nd Place, Piano Section, the 12th Tokyo Music Competition
Further Activities
Previously performed in concerts in Tokyo, Yokohama, Nagoya, Kobe, Seoul and other places. In Nagoya and Shizuoka, held solo recitals which became a series as well as performing in viola duo recitals, chamber ensembles, piano duo and more. He has also performed as a Nakamura Hiroko's student for TV Asahi's "Daimei no nai Ongakukai (Untitled Concert)" as well as performing with other groups such as the Japan Philharmonic Orchestra and the Kakegawa Civic Orchestra.

Repertoire
From Baroque to the contemporary.
I have a particular interest in Schumann, Liszt, Chopin and other Romantic Era compositions. Not only solos but also I am drawn to and actively working on ensemble performances.