Tokyo Music Competition
MORISHITA Yui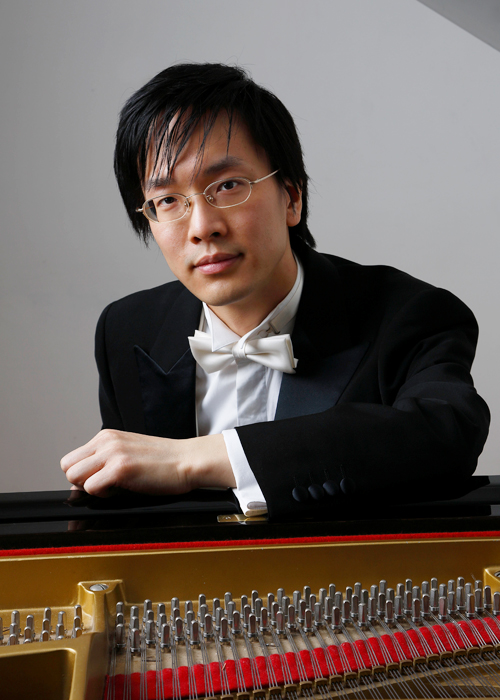 Piano
Born in: Tokyo Metropolis, Japan
2nd place, Piano Section, The 2nd Tokyo Music Competition 2004
Musical Study Experiences
2000 Graduated from the Senior High School at Komaba, University of Tsukuba and entered Tokyo University of the Arts
2004 Graduated from Tokyo University of the Arts and entered its Graduate School
2005 Attended the Salzburg International Summer Academy Mozarteum
2006 Completed master's studies in instrumental music major at the Graduate School of Music, Tokyo University of the Arts

Teachers
Studied under Takeo Reiko, Karashima Teruji and Azuma Seizo

Musical Careers
| | |
| --- | --- |
| 1991 | Excellence Award, Piano Category, A Class, the 4th Yachiyo Music Competition |
| 1992 | Finalist, Piano Category, Elementary School Division, Tokyo Regional, the 46th Student Music concours of Japan |
| 1995 | Finalist, Piano Category, Middle School Division, Tokyo Regional, the 49th Student Music concours of Japan |
| 1997 | Finalist, Piano Category, High School Division, Tokyo Regional, the 51st Student Music concours of Japan |
| 1998 | Finalist, Piano Category, High School Division, Tokyo Regional, the 52nd Student Music concours of Japan |
| 2004 | 2nd Place, Piano Section, the 2nd Tokyo Music Competition |
| 2006 | Completed studies at the Graduate School of Tokyo University of the Arts and chosen as one of the outstanding performers to take part in the Bösendorfer Joint Recital (held at Hamarikyu Asahi Hall) |
Further Activities
Began learning piano from 4 years of age.
Previously, Morishita has performed in numerous concerts, including recitals at venues such as the Setagaya Art Museum and the Tokyo Metropolitan Teien Art Museum.
Repertoire
My repertoire focuses on Romantic Era and Contemporary pieces but within this range I am strongly drawn to works written by Beethoven in his late period, Schubert, Brahms and others that strike a spiritual chord with people. I am also putting efforts into introducing the French Romantic Era composer CH.V.Alkan, as well as showcasing new compositions and performing with various instruments.
Further Profiles