UENO music HOLIDAY

Summer Family Concert 2023
This concert features a program that children and their families can enjoy together, led by the conductor's friendly talk.

Notice to Visitors to the Tokyo Bunka Kaikan (Infection Prevention Measures)
| | |
| --- | --- |
| Date | Sun, Jul 23, 2023 13:00 (Open 12:00) |
| Venue | Tokyo Bunka Kaikan Main Hall |
| Genre | TBK productions Orchestra Concert |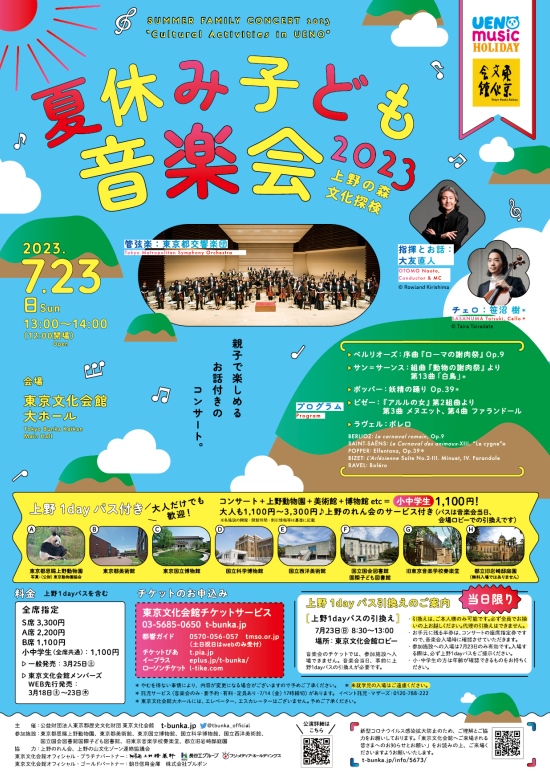 Flyer (PDF)
Artists

Conductor and MC: OTOMO Naoto




Cello: SASANUMA Tatsuki *2nd prize of String section at the 12th Tokyo Music Competition




Orchestra: Tokyo Metropolitan Symphony Orchestra







◇View artists profiles in flyer (PDF only in Japanese)




Program

BERLIOZ: Le carnaval romain, Op.9




SAINT-SAËNS: Le Carnaval des animaux-XIII. "Le cygne"




POPPER: Elfentanz, Op.39




BIZET: L'Arlésienne Suite No.2-III. Minuet, IV. Farandole




RAVEL: Boléro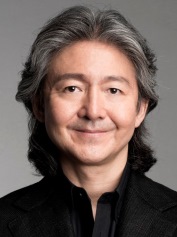 OTOMO Naoto, Conductor and MC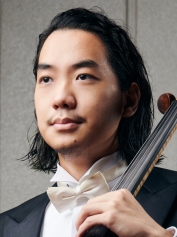 SASANUMA Tatsuki, Cello
Tickets
Prices (tax included)

S3,300yen A2,200yen B1,100yen *B Sold Out




Elementary/Middle School Students 1,100yen (The price applies to all seat categories.)




Seating Chart of Main Hall

View Seating Chart




* Seat Categories




S: 1st & 2nd floors




A: 3rd & 4th floors




B: 5th floor




On Sale Date

Sat, Mar 25, 2023




Advance online sale for Tokyo Bunka Kaikan Members: Sat, Mar 18-Thu, Mar 23




BOX Office



Other Information
* The MC is only in Japanese.
* The program is subject to change under certain circumstances.
* Pre-school children are not allowed to attend this concert.
* Child care service is available (For this concert only, reservation and fee required. A limited number of children is accepted).
Event Child Care Service: Mother's 0120-788-222
Reservation must be made by Fri, Jul 14, 17:00.
* There is no elevator or escalator in the Main Hall of the Tokyo Bunka Kaikan.
Ueno 1-Day Pass
Partnership Venues


Ueno 1-day pass only applies to the admission fee (free/discount).
For admission regulations of each institution set on the day of the concert, including admission limits and reservation requirements, please check the venue's website and other certain media in advance.

Free admission or discount applies to following venues (only valid on Jul 23)




• Ueno Zoological Gardens 9:30-17:00 (Last admission 16:00) Free Admission




• Tokyo Metropolitan Art Museum 9:30-17:30 (Last admission 17:00) Thematic Exhibition "From the depths of Ueno, a story begins―Tamana Araki": Free Admission




• Tokyo National Museum 9:30-17:00 (Last admission 16:30) Regular Exhibitions: Free Admission




• National Museum of Nature and Science 9:00-17:00 (Last admission 16:30) Permanent Exhibition: Free Admission




• The National Museum of Western Art 9:30-17:30 (Last admission 17:00) The Collection: Free Admission/Special Exhibition: Free Admission for Elementary, Middle & High School Students




• International Library of Children's Literature, National Diet Library 9:30-17:00 Free Admission




• Sogakudo of the Former Tokyo Music School 9:30-16:30 (Last admission 16:00) Free Admission




* Visitors cannot enter the hall between 14:00 and around 14:40 as the Sunday Concert will take place. The concert attendees are also asked to not enter the hall in the middle of the concert. Visitors can stay in the exhibition gallery on the 1st floor.




• Kyu-Iwasaki-Tei Gardens 9:00-17:00 (Last admission 16:30) Discount available for admission† with postcard gift




† Group discount (20% off) applies. (Free admission for elementary school students or younger, middle school students commuting or residing in Tokyo)




Collecting Ueno 1-Day Pass (Only on the event's day)

The Ueno 1-day pass is required for entering other partnership venues. Please show your concert ticket to collect the pass on the day of the concert.







Collecting date & time: Sun, Jul 23, 8:30-13:00




Venue: Tokyo Bunka Kaikan Entrance Lobby




* Please note:




⁃ The pass is given only to the actual ticket holders. Please come to the venue with the full members of the participants. An alternate person is not allowed to get the pass on behalf of the ticket holder.




⁃ The ticket stub with a seat number remains with you to be shown at the entrance of the concert.




⁃ Admission for all partnership venues is valid only for Jul 23. Make sure to show your 1-day pass at each venue entrance.




⁃ Elementary and middle school students are required to bring their IDs for age verification.




Ueno Noren-Kai Service

Membership Shops

16 shops of Ueno Noren-Kai membership offer you following services if you bring the leaflet distributed on the event's day. (valid until Aug 31, 2023)







Mihashi (Anmitsu [Japanese dessert]) 2 shiratama (mochi balls) topping for Anmitsu menus




Taishoen (Korean Barbeque) 1 glass of draft beer or soft drink




Tensuzu (Tempura) Free take-away tempura batter croutons




Hachinoki (Shabu-shabu) 1 glass of wine or dessert/For lunch, a cup of coffee




Izuei (Eel, Japanese) 1 glass of draft beer or soft drink




Sakurai (Special western-style) 1 glass of draft beer or soft drink




Kameya Issuitei (Eel, Japanese) 1 Azuki-monaka ice cream (azuki beans ice cream in Japanese wafers made with rice flour)




Kurofunetei (Western-style) Dessert




Matsuzakaya Ueno "Sakura Panda" gifts (One gift per person [100 persons on a first-come, first-served basis], at the 1st floor Information Desk)




Inshotei (Japanese) 1 glass of draft beer or soft drink




Ueno Santomo (Japanese) 1 glass of drink (soft drink is also available)




Sushi Isshin 1 glass of draft beer or soft drink




Yoshizushi Ueno (Sushi) 1 glass of draft beer or soft drink




Kogetsu (Chinese course meal) 1 glass of drink




USAGIYA CAFÉ (Japanese & Western desserts) Tea listed in the set menu is offered when dessert orders are made. *Available after the morning Usa-Pancake ends.




Forestier Seiyoken (Tokyo Bunka Kaikan 2nd floor) Ice cream (only offered when other dish orders are made) *Only on the event's day







Inquiries: Ueno Noren-Kai




Organizers & Supporters

Organizer: Tokyo Bunka Kaikan operated by Tokyo Metropolitan Foundation for History and Culture




Partnership Venues: Ueno Zoological Gardens, Tokyo Metropolitan Art Museum, Tokyo National Museum, National Museum of Nature and Science, The National Museum of Western Art, International Library of Children's Literature of National Diet Library, Sogakudo of the Former Tokyo Music School, Kyu-Iwasaki-tei Gardens




Cooperation: Ueno Noren-Kai, Ueno Hills Arts & Culture Zone Liaison Council




Partners & Grantors

Supported by: Agency for Cultural Affairs, Government of Japan




Tokyo Bunka Kaikan Official Platinum Partners: Ueno Seiyoken/HASEKO Group/FUJI MEDIA HOLDINGS, INC.




Tokyo Bunka Kaikan Official Gold Partners: THE ASAHI SHINKIN BANK/Bourbon Corporation