Performing Arts Creation Project
New opera commissioned through an international co-production with Japan Society (New York City) note to a friend
David LANG, one of the most prominent composers in the United States, and the stage director OIDA Yoshi are teaming up for the first time to Japan premiere a new opera. The production is based on AKUTAGAWA Ryunosuke's works: "Aru kyuyu e okuru shuki (A Note to a Certain Old Friend)" and "Tenkibo (Death Register)."

* Upon attending the performance, please visit this link to go through our precautionary measures and notice to visitors to help prevent the COVID-19 spread.
Please note that there might be changes depending on decisions and orders by the Japanese and Tokyo Metropolitan Government and other governmental authorities.
Date

Sat, Feb 4, 2023 15:00 (Open 14:30)
Sun, Feb 5, 2023 15:00 (Open 14:30)


Venue

Tokyo Bunka Kaikan Recital Hall

Genre

TBK productions Opera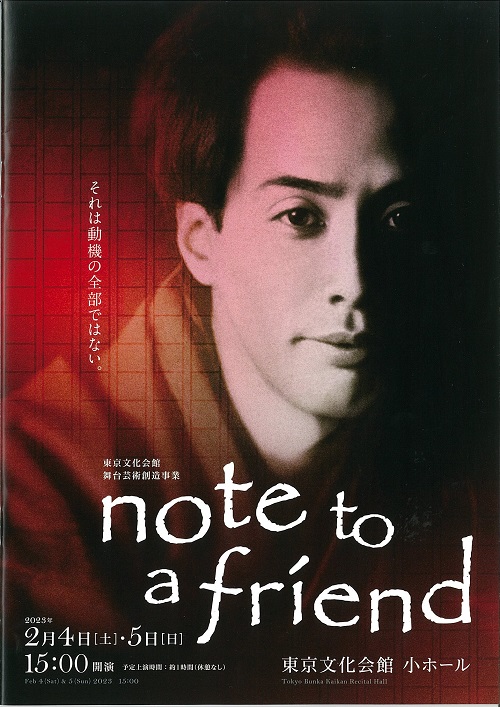 Flyer (PDF)
Interview: David LANG








Scenes from rehearsal








Music video








Approximate Running Time

1 hour, no intermission




Notice to our patrons who are attending this performance

Please follow the below measures to help prevent the COVID-19 spread. Your understanding and cooperation are much appreciated.




⁃ We ask you not to come to the venue if you seem to have symptoms such as a fever, cough, sneezing, sore throat, or simply not feeling well.




⁃ Wear a face mask to cover your nose and mouth. Please show consideration for fellow audience members.




⁃ Strictly follow the precautions against infectious diseases such as the cough etiquette and washing and disinfecting your hands frequently.




⁃ Our staff members conduct temperature screening with thermal imaging cameras for all those who are entering the venue. If you have a fever of about 1 degree higher than your normal body temperature, you are not allowed to enter the venue.




⁃ No beverage is sold in the Recital Hall area.




⁃ We do not hand out program leaflets and such printed materials. Please pick them up by yourself from specific areas.




⁃ Allow enough time to get into the venue.




Program

note to a friend (Opera in 1 act. Sung in English with Japanese surtitles.)




Movements of the Opera

1. prelude




2. people who kill themselves




3. my mother had lost her mind




4. I had a sister




5. amen (instrumental)




6. my father had a store




7. my mother my sister my father




8. I wanted to die




9. long silence







* The movements of the opera have been changed as above from the initial announcement.




Based on

AKUTAGAWA Ryunosuke's "Aru kyuyu e okuru shuki (A Note to a Certain Old Friend)" and "Tenkibo (Death Register)"




Music and Libretto

David LANG




Direction

OIDA Yoshi




Creators

Stage Design (Set, Lighting, Costume, and Painting): Tom SCHENK




Lighting Design Assistant: YOKOYAMA Marie




Stage Manager: ITO Jun (The Stuff)




Cast

Vocal: Theo BLECKMANN




Actor (silent role): Cyrus MOSHREFI







Violin:




NARITA Tatsuki *1st prize and Audience Award of String section at the 5th Tokyo Music Competition




SEKI Tomotaka *1st prize of String section at the 16th Tokyo Music Competition




Viola: TAHARA Ayako *1st prize and Audience Award of String section at the 11th Tokyo Music Competition




Cello: KAMIMURA Ayano *2nd prize of String section at the 5th Tokyo Music Competition







◇View artists profiles in flyer (PDF only in Japanese)




Interview

Read the full article of the interview with David LANG




Tokyo Bunka Kaikan quarterly magazine "Onmyaku" (PDF only in Japanese)







Read the full article of the interview with OIDA Yoshi




Tokyo Bunka Kaikan quarterly magazine "Onmyaku" (PDF only in Japanese)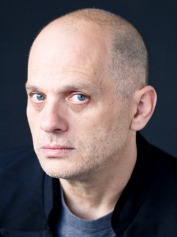 David LANG, Music and Libretto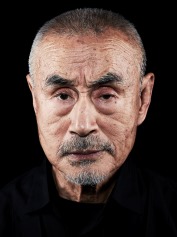 OIDA Yoshi, Production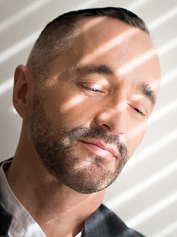 Theo BLECKMANN, Vocal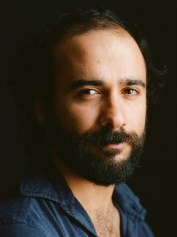 Cyrus MOSHREFI, Actor (silent role)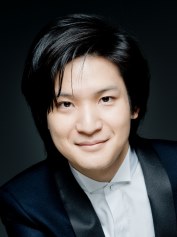 NARITA Tatsuki, Violin
SEKI Tomotaka, Violin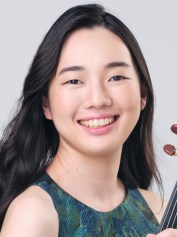 TAHARA Ayako, Viola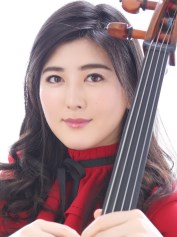 KAMIMURA Ayano, Cello
Tickets
Prices (tax included)

[Day tickets]




Sat, Feb 4: S seat tickets go on sale at 14:00. (About 7 tickets are left [update on Feb 3]).




Sun, Feb 5: S seat tickets go on sale at 14:00.







S6,600yen A4,400yen B2,200yen *A, B Sold Out




Under-26s: S3,300yen A2,200yen




Age 65 and above (50 seats): S5,940yen *Sold Out [update on Feb 5]




Persons with disabilities: S5,500yen (The price applies to one companion)




* Group Sales (Seat S/Groups of 10 or more): Please contact the Tokyo Bunka Kaikan Box Office for further details.




* Seat-B and discount tickets are only available at the Tokyo Bunka Kaikan Box Office. Valid ID required.







* The tickets will be on sale by following the guidelines and other regulations set by the Tokyo Metropolitan Government. Please note that the ticket sales are subject to suspension depending on the restriction of the seating capacity and the sales situation.




* The frontmost row is the row D.




* On the ticket sales starting date, the tickets will be on sale at full capacity.




Seating Chart of Recital Hall

View Seating Chart




On Sale Date

Sat, Oct 22, 2022




Advance online sale for Tokyo Bunka Kaikan Members: Sat, Oct 15-Thu, Oct 20




BOX Office



Other Information
* This production contains suicide-related contents.
* The program is subject to change under certain circumstances.
* Pre-school children are not allowed to attend this performance.
* Child care service is available. (Reservation and fee required. A limited number of children is accepted.)
Event Child Care Service: Mother's 0120-788-222
Reservation must be made by Fri, Jan 27, 17:00.
COVID-19 Safe Event Checklist (PDF *only in Japanese)
Related Event

David LANG Talks About Contemporary Music




Fri, Feb 3, 2023 19:00




Performance in New York City




Thu, Jan 12 & Sat, Jan 14, 2023 19:30 EST




Sun, Jan 15, 2023 15:00 EST







OGAWA Kyoko (1st prize and Audience Award of String section at the 10th Tokyo Music Competition) will perform as a first violin for this performance, which is organized by the Japan Society and a co-production with the Tokyo Bunka Kaikan.




Organizers

Tokyo Bunka Kaikan operated by Tokyo Metropolitan Foundation for History and Culture