UENO music HOLIDAY

Summer Family Concert 2022
This concert features a program that children and their families can enjoy together, led by the conductor's friendly talk.
Have a sparkling day of summer vacation, immersing into the opera world and the dynamic sound of the orchestra!

* Upon attending the performance, please visit this link to go through our precautionary measures and notice to visitors to help prevent the COVID-19 spread.
Please note that there might be changes depending on decisions and orders by the Japanese and Tokyo Metropolitan Government and other governmental authorities.
| | |
| --- | --- |
| Date | Sun, Aug 7, 2022 13:00 (Open 12:00) |
| Venue | Tokyo Bunka Kaikan Main Hall |
| Genre | TBK productions Orchestra Concert |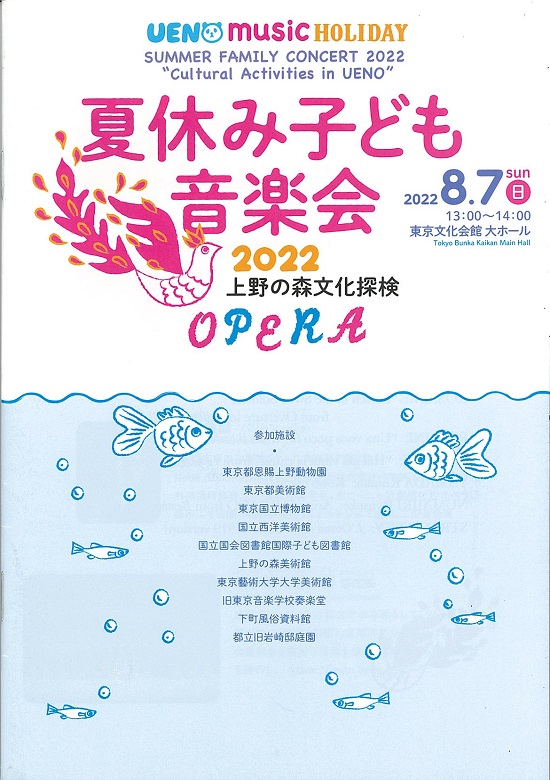 Flyer (PDF)
Notice to our patrons who are attending this performance

Please follow the below measures to help prevent the COVID-19 spread. Your understanding and cooperation are much appreciated.




⁃ We ask you not to come to the venue if you seem to have symptoms such as a fever, cough, sneezing, sore throat, or simply not feeling well.




⁃ Wear a face mask to cover your nose and mouth. Please show consideration for fellow audience members.




⁃ Strictly follow the precautions against infectious diseases such as the cough etiquette and washing and disinfecting your hands frequently.




⁃ Our staff members conduct temperature screening with thermal imaging cameras for all those who are entering the venue. If you have a fever of 37.5°C/99.5°F or higher, you are not allowed to enter the venue.




⁃ No beverage is sold in the Main Hall area.




⁃ Show the stub of your ticket, which you keep after collecting the Ueno 1-day pass, to the usher.




⁃ We do not hand out program leaflets and such printed materials. Please pick them up by yourself from specific areas.




⁃ The cloakroom is not available.




⁃ We do not accept flowers and gifts for the artists. Nor can you give them directly to the artists.




⁃ Allow enough time to get into the venue.




Artists

Conductor and MC: NUMAJIRI Ryusuke




Mezzo-soprano: TOMIOKA Akiko *3rd prize of Voice section at the 1st Tokyo Music Competition




Baritone: SHIMIZU Yuma *1st prize of Voice section at the 13th Tokyo Music Competition




Orchestra: Tokyo Metropolitan Symphony Orchestra







◇View artists profiles (only in Japanese)




Program

ROSSINI: "March of the Swiss Soldiers" from Overture to Guillaume Tell




ROSSINI: "Una voce poco fa" from Il barbiere di Siviglia




MOZART: "Hai già vinta la causa" from Le nozze di Figaro




YAMADA Kosaku: Kono michi




NUMAJIRI Ryusuke: Aria of MIKADO from Bamboo Princess




STRAVINSKY: L'Oiseau de feu Suite (1919 version)







[Encore]




J.STRAUSS I: Radetzky March




Interview with Artists

Read the full article of the interview with TOMIOKA Akiko




Tokyo Bunka Kaikan quarterly magazine "Onmyaku" (PDF only in Japanese)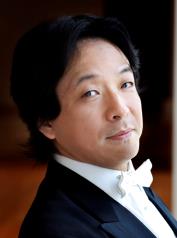 NUMAJIRI Ryusuke, Conductor and MC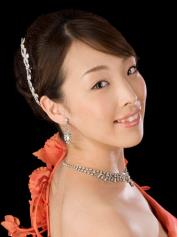 TOMIOKA Akiko, Mezzo-soprano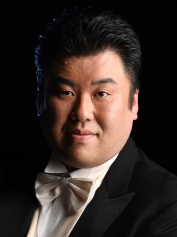 SHIMIZU Yuma, Baritone
Tickets
Prices (tax included)

[Day tickets]




A few tickets for S and A seats go on sale at 8:30.







Elementary/Middle School Students 1,100yen (The price applies to all seat categories.)




Adults S3,300yen A2,200yen B1,100yen *B Sold Out







* The tickets will be on sale by following the guidelines and other regulations set by the Tokyo Metropolitan Government. Please note that the ticket sales including those for the additional tickets are subject to suspension depending on the restriction of the seating capacity and the sales situation.




* The frontmost row is the fourth row.




* On the ticket sales starting date, the tickets will be on sale at full capacity.




Seating Chart of Main Hall

View Seating Chart




* Seat Categories




S: 1st & 2nd floors




A: 3rd & 4th floors




B: 5th floor




On Sale Date

Sat, Apr 23, 2022




Advance online sale for Tokyo Bunka Kaikan Members: Sat, Apr 16-Thu, Apr 21




BOX Office



Other Information
* The MC is only in Japanese.
* The program is subject to change under certain circumstances.
* Pre-school children are not allowed to attend this concert.
* Child care service is available (For this concert only, reservation and fee required. A limited number of children is accepted).
Event Child Care Service: Mother's 0120-788-222
Reservation must be made by Fri, Jul 29, 17:00.
* There is no elevator or escalator in the Main Hall of the Tokyo Bunka Kaikan.
COVID-19 Safe Event Checklist (PDF *only in Japanese)
Ueno 1-day Pass

Partnership Venues

Ueno 1-day Pass only applies to the admission fee (free/discount).
For admission regulations of each institution set on the day of the concert, including admission limits and reservation requirements, please check the venue's website and other certain media in advance.

Free admission or discount applies to following venues (only valid on Aug 7)




• Ueno Zoological Gardens 9:30-17:00 (Last admission 16:00) Free Admission




• Tokyo Metropolitan Art Museum 9:30-17:30 (Last admission 17:00) Thematic Exhibition "Finn Juhl and Danish Chairs": Free Admission




• Tokyo National Museum 9:30-17:00 (Last admission 16:30) Regular Exhibition: Free Admission




• The National Museum of Western Art 9:30-17:30 (Last admission 17:00) Permanent Collection: Free Admission




• International Library of Children's Literature, National Diet Library 9:30-17:00 Free admission




• The Ueno Royal Museum 10:00-17:00 (Last admission 16:30) Free Admission




• The University Art Museum, Tokyo University of the Arts 10:00-17:00 (Last admission 16:30) Special Exhibition: "Lessons on Japanese Art—Treasures from the Imperial Collection" 100yen off




• Sogakudo of the Former Tokyo Music School 9:30-16:30 (Last admission 16:00) Free Admission




* Visitors cannot enter the hall between 14:00 and around 14:40 as the Sunday Concert will take place. The concert attendees are also asked to not enter the hall in the middle of the concert. Visitors can stay in the exhibition gallery on the 1st floor.




• Shitamachi Museum 9:30-16:30 (Last admission 16:00) Free Admission




• Kyu-Iwasaki-tei Gardens 9:00-17:00 (Last admission 16:30) Discount available for admission* with postcard gift




* Group discount (20% off) applies. (Free Admission for elementary school students or younger, middle school students commuting or residing in Tokyo)




Collecting Ueno 1-day Pass (Only on the event's day)

The Ueno 1-day pass is required for entering other partnership venues. Please show your concert ticket to collect the pass on the day of the concert.







Collecting date & time: Sun, Aug 7, 8:30-13:00




Venue: Tokyo Bunka Kaikan Entrance Lobby




* Please note:




⁃ The pass is given only to the actual ticket holders. Please come to the venue with the full members of the participants. An alternate person is not allowed to get the pass on behalf of the ticket holder.




⁃ The ticket stub with a seat number remains with you to be shown at the entrance of the concert.




⁃ Admission for all partnership venues is valid only for August 7. Make sure to show your 1-day pass at each venue entrance.




⁃ Elementary and middle school students are required to bring their IDs for age verification.




Ueno Noren-Kai Service
Membership Shops

17 shops of Ueno Noren-Kai membership offer you following services if you bring the leaflet distributed on the event's day. (valid until Aug 31, 2022)




Please note alcohol serving may not be available in response to the guidelines and such regulations set by the Tokyo Metropolitan Government.







Mihashi (Anmitsu [Japanese dessert]) Soft ice cream topping for Anmitsu menus




Taishoen (Korean Barbeque) 1 glass of draft beer or soft drink




Tensuzu (Tempura) Free take-away tempura batter croutons




Hachinoki (Shabu-shabu) 1 glass of wine or dessert/a cup of coffee for lunch




Izuei (Eel, Japanese) 1 glass of draft beer or soft drink




Sakurai (Special western-style) 1 glass of draft beer or soft drink




Kameya Issuitei (Eel, Japanese) 1 Azuki-monaka ice cream (azuki beans ice cream in Japanese wafers made with rice flour)




Kurofunetei (Western-style) Dessert




Matsuzakaya Ueno "Ouchi de Veggie (broccoli sprouting kit)" gift (One time per person, required to show the leaflet at the 1st floor Information Desk)




Inshotei (Japanese) 1 glass of draft beer or soft drink




Ueno Santomo (Japanese) 1 glass of drink (soft drink is also available)




Sushi Isshin 1 glass of draft beer or soft drink




COFFEE Ream (Coffee & Tea, light meals) 10% off your bill




Yoshizushi Ueno (Sushi) 10% off your bill




Kogetsu (Chinese course meal) 1 glass of drink




USAGIYA CAFÉ (Japanese & Western desserts) Tea listed in the set menu is offered when dessert orders are made. *Available after the morning Usa-Pancake ends.




Forestier Seiyoken (Tokyo Bunka Kaikan 2nd floor) Dessert (only offered when other dish orders are made) *Only on the event's day







Inquiries: Ueno Noren-Kai




Organizers

Tokyo Bunka Kaikan operated by Tokyo Metropolitan Foundation for History and Culture