Performing Arts Creation Project

The 400-year-old Castrato
There is a limit to our life span. How would your life be different if you could live forever? With eager anticipation, the story about a man who lived for 400 years as a castrato will be back on stage!

* Upon attending the performance, please visit this link to go through our precautionary measures and notice to visitors to help prevent the COVID-19 spread.
Please note that there might be changes depending on decisions and orders by the Japanese and Tokyo Metropolitan Government and other governmental authorities.
| | |
| --- | --- |
| Date | Sun, Jun 26, 2022 15:00 (Open 14:15) |
| Venue | Tokyo Bunka Kaikan Recital Hall |
| Genre | Opera TBK productions Concert |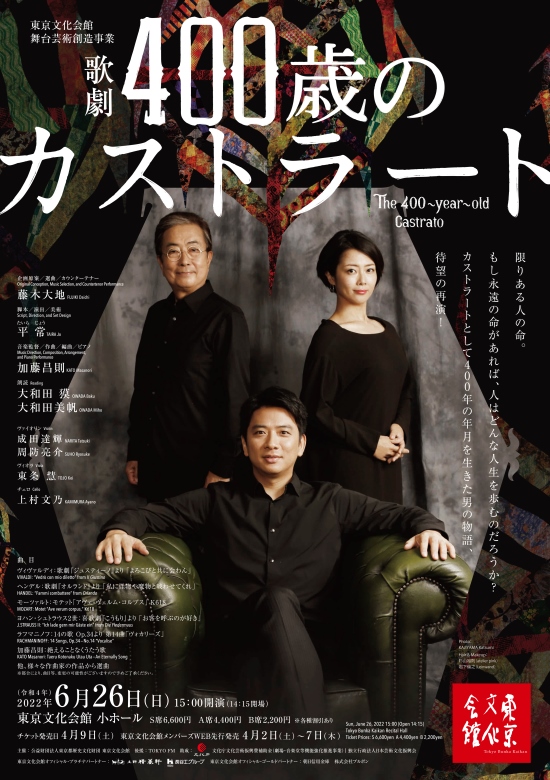 Flyer (PDF)
Notice to our patrons who are attending this performance

Please follow the below measures to help prevent the COVID-19 spread. Your understanding and cooperation are much appreciated.




⁃ We ask you not to come to the venue if you seem to have symptoms such as a fever, cough, sneezing, sore throat, or simply not feeling well.




⁃ Wear a face mask to cover your nose and mouth. Please show consideration for fellow audience members.




⁃ Strictly follow the precautions against infectious diseases such as the cough etiquette and washing and disinfecting your hands frequently.




⁃ Our staff members conduct temperature screening with thermal imaging cameras for all those who are entering the venue. If you have a fever of 37.5°C/99.5°F or higher, you are not allowed to enter the venue.




⁃ No beverage is sold in the Recital Hall area.




⁃ Show your ticket to the usher. Then tear off the stub by yourself and put it in the box.




⁃ We do not hand out program leaflets and such printed materials. Please pick them up by yourself from specific areas.




⁃ The cloakroom is closed except for large luggage.




⁃ We do not accept flowers and gifts for the artists. Nor can you give them directly to the artists.




⁃ Allow enough time to get into the venue.




Original Conception and Music Selection

FUJIKI Daichi




Script, Direction, and Set Design

TAIRA Jo




Music Direction, Composition, and Arrangement

KATO Masanori




Artists

Countertenor: FUJIKI Daichi




Piano: KATO Masanori




Reading: OWADA Baku, OWADA Miho




Violin: NARITA Tatsuki *1st prize and Audience Award of String section at the 5th Tokyo Music Competition




Violin: SUHO Ryosuke *1st prize and Audience Award of String section at the 9th Tokyo Music Competition




Viola: TOJO Kei




Cello: KAMIMURA Ayano *2nd prize of String section at the 5th Tokyo Music Competition







◇View artists profiles (only in Japanese)




Music to be performed

Act 1




VICTORIA: Jesu dulcis memoria




English folk song: Greensleeves




MONTEVERDI: Ritornello from L'incoronazione di Poppea




VIVALDI: "Vedrò con mio diletto" from Il Giustino




J.S.BACH: Brandenburg Concerto No.3 in G major, BWV1048-1st movement




HANDEL: "Fammi combattere" from Orlando




HAYDN: String Quartet No.62 in C major, Op.76-3 "Emperor"-2nd movement




BEETHOVEN: Adelaïde, Op.46




MOZART: Motet "Ave verum corpus," K618




MOZART: Recitative and aria "Ombra felice! … Io ti lascio," K255




SCHUMANN: Piano Quintet in E-flat major, Op.44-3rd movement




J.STRAUSS II: "Ich lade gern mir Gäste ein" from Die Fledermaus




DVOŘÁK: Piano Quintet No.2 in A major, Op.81, B155-3rd movement




RACHMANINOFF: 14 Songs, Op.34-No.14 "Vocalise"







Act 2




VIEUXTEMPS: Souvenir d'Amerique on "Yankee Doodle," Op.17




POULENC: Chansons gaillardes, FP42-No.7 "La belle jeunesse"




KATO Masanori: Scene music




BARBER: Agnus Dei, Op.11




MAHLER: Symphony No.6 in a minor "Tragic"-3rd movement




KATO Masanori: Inexistant Gardens




KINOSHITA Makiko: Kamome (Seagull)




HANDEL: "Pena Tiranna" from Amadigi di Gaula




Hymn: God be with you till we meet again




KATO Masanori: Taeru Kotonaku Utau Uta-An Eternally Song




Creators

Costume Design: MASUDA Emi (MOMA WORKSHOP)




Lighting Design: INABA Naoto (Art Stage Lighting Group)




Sound Engineering: AOKI Hisashi (Figaro Sound Works)




Stage Manager: ASANUMA Nobuo (The Stuff)




Associate Stage Director: INAYAMA Akiko




Interview with Artists

Read the full article of the interview with FUJIKI Daichi




Tokyo Bunka Kaikan quarterly magazine "Onmyaku" (PDF only in Japanese)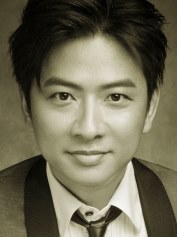 FUJIKI Daichi; Original Conception, Music Selection, and Countertenor Performance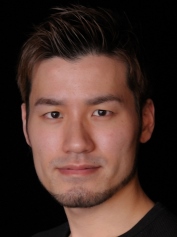 TAIRA Jo; Libretto, Direction, and Set Design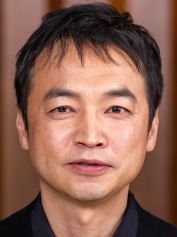 KATO Masanori; Music Direction, Composition, Arrangement, and Piano Performance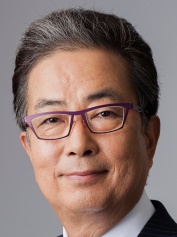 OWADA Baku, Reading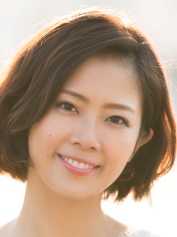 OWADA Miho, Reading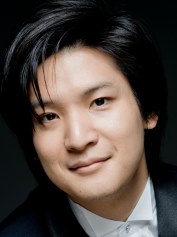 NARITA Tatsuki, Violin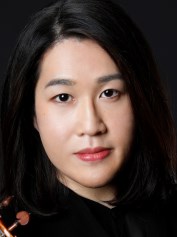 SUHO Ryosuke, Violin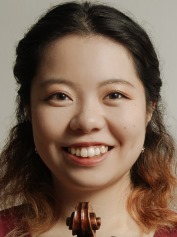 TOJO Kei, Viola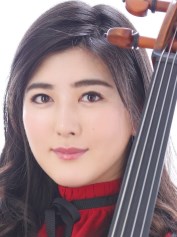 KAMIMURA Ayano, Cello
Tickets
Prices (tax included)

[Day tickets]




Tickets not available.







[Additional Ticket Sales]




About 10 tickets for S-seat go on sale on Sat, Jun 11 at 10:00. (only available at the Tokyo Bunka Kaikan Box Office) Pre-sale sold out







S6,600yen A4,400yen B2,200yen *A, B Sold Out




Under-26s S3,300yen A2,200yen




Seniors aged 65 and above S5,940yen Pre-sale sold out




Persons with disabilities S5,500yen (The same price applies to one companion.)




* Group Sales (Seat S/Groups of 10 or more): Please contact the Tokyo Bunka Kaikan Box Office for further details.




*Seat B and discount tickets are only available at the Tokyo Bunka Kaikan Box Office. Valid ID required.







* The tickets will be on sale by following the guidelines and other regulations set by the Tokyo Metropolitan Government. Please note that the ticket sales are subject to suspension depending on the restriction of the seating capacity and the sales situation.




* The frontmost row is the row D.




* On the ticket sales starting date, the tickets will be on sale at full capacity.




Seating Chart




On Sale Date

Sat, Apr 9, 2022




Advance online sale for Tokyo Bunka Kaikan Members: Sat, Apr 2-Thu, Apr 7




BOX Office



Other Information
* The program is subject to change under certain circumstances.
* Pre-school children are not allowed to attend this performance.
* Child care service is available. (Reservation and fee required. A limited number of children are accepted.)
Event Child Care Service: Mothers 0120-788-222
Reservation must be made by Fri, Jun 17, 17:00.
COVID-19 Safe Event Checklist (PDF *only in Japanese)


Inquiries

Tokyo Bunka Kaikan, Production Section +81-3-3828-2111




Organizers & Supporters

Organizer: Tokyo Bunka Kaikan operated by Tokyo Metropolitan Foundation for History and Culture




Endorsed by: TOKYO FM




Partners & Grantors

Supported by: Agency for Cultural Affairs, Government of Japan




Tokyo Bunka Kaikan Official Platinum Partners: Ueno Seiyoken/HASEKO Group




Tokyo Bunka Kaikan Official Gold Partners: THE ASAHI SHINKIN BANK/Bourbon Corporation