News
Other News
Our Official Instagram Account Launched & Hashtag Campaign #TokyoBunka60th
2021 Apr.07 (Wed)
We are delighted to announce the Tokyo Bunka Kaikan's official Instagram account. Please follow us as we begin with posts including throwback photos of 1961 when the venue was inaugurated, marking our 60th anniversary this year. Remaining as the masterpiece of Modernist architecture designed by MAEKAWA Kunio, who was Le Corbusier's apprentice, the building's photos taken in various angles will fascinate you with its ageless charm.
https://www.instagram.com/tokyobunkakaikan/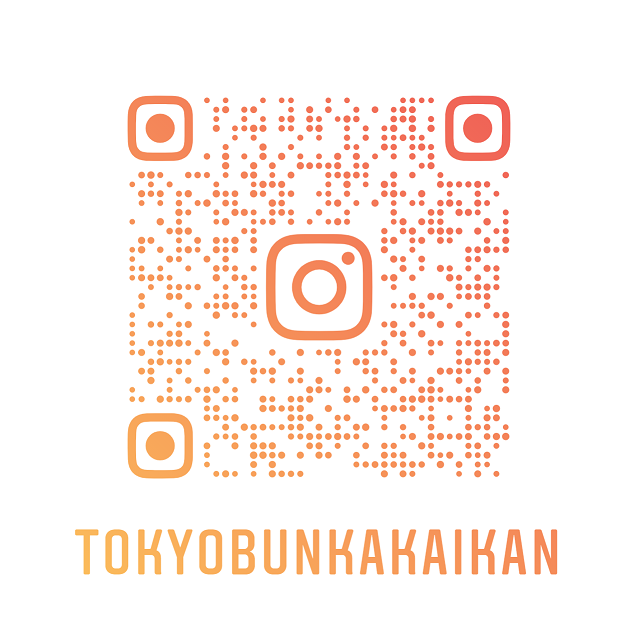 The Tokyo Bunka Kaikan 60th Anniversary Hashtag Campaign
Your best photo of the Tokyo Bunka Kaikan
Please post on your SNS account your best memory of the Tokyo Bunka Kaikan since its opening on April 7, 1961 with a photo you have taken. The winners will be randomly selected from all entrants who have posted with the following hashtags to win our 60th anniversary commemorative items!
‣ Campaign Period: Wed, Apr 7, 2021–Wed, May 5, 2021
‣ SNS: Twitter, Facebook, Instagram
‣ Campaign Hashtag: #東京文化会館60周年 or #TokyoBunka60th
‣ Prizes: 30 winners will be selected in a random drawing for the Tokyo Bunka Kaikan 60th anniversary commemorative items (One from mini tote bag, slim letterpad, or plastic file folder. Winners cannot chose the item.)
Participation Agreement
Please read and agree to the following "Win Notification" and "General Conditions of Entry" before posting. We consider that you have agreed to them if you made a post following the campaign rules.
Win Notification
The potential winners will be notified via direct message through the social media account from which the winning applicants were selected. The prize will be sent once the winners provide their mailing addresses, agreeing to the privacy policy. Please note the prize delivery is limited to domestic shipment within Japan. Entrants must have valid public accounts, configured to receive direct messages. The entry will be void if the account blocks direct messages.
General Conditions of Entry
⁃ One post is considered as one entry. Multiple entries using the same content will be void.
⁃ Please do not post the photos you took at the Tokyo Bunka Kaikan Backstage Tours.
⁃ Please do not post the photos of the building's spiral staircases. Taking pictures of the staircases is currently prohibited.
⁃ The posts will be disqualified if they are violating third-party copyright, intellectual property rights, privacy rights, publicity rights, and other similar rights to be respected. Those infringing public policy will become invalid as well as those we consider inappropriate such as being for-profit going against our purpose. If it is discovered that you have posted such content, we may contact you to delete it.
⁃ The Tokyo Bunka Kaikan is not responsible for any problems that may arise in any participants' entry for this campaign.
⁃ All entrants who are considered minors must have a parent's or legal guardian's permission to participate in this campaign. The entries made by minors are regarded as permitted by a parent or legal guardian.
⁃ The prize delivery is limited to domestic shipment within Japan.
⁃ No cash alternative, substitutions, reselling, or transfer of the prizes are allowed by the winners.